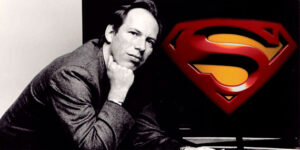 It seems like only yesterday we got that first teaser for the upcoming Zack Snyder Man of Steel movie. Now, this sucker is pretty much right around the corner. Due to the vastly approaching release, we the people– thanks to Hans Zimmer and Water Tower Music– get our first chance to hear music from the Man of Steel soundtrack.
Hans Zimmer is a man who never disappoints. His work on the Nolan-Batman trilogy is some of the best compositions to embrace a superhero franchise. The track given proves that this man continues to do no wrong. Most of you will recognize this from the last released trailer. I'm beyond excited to hear this composition in the loudest IMAX theater imaginable.
Check out the track below by clicking the link provided!
https://soundcloud.com/watertowermusic/mos_poster/s-LYFjd
Man of Steel  will save the day on June 14th! And the soundtrack hits stores on June 11th!  What do you think of the first released track from the Man of Steel soundtrack? Tell us in the comment section below!
Source: WaterTownMusic Soundcloud