As if there wasn't enough reasons to be excited for this film, now comes word that a huge portion of Interstellar will be shot on IMAX. The announcement shouldn't be too surprising considering Nolan shot the last two Dark Knight films using the same technology. The Dark Knight Rises for example had over 72 minutes of IMAX footage. Hopefully, the Interstellar IMAX experience will have a new world record of IMAX technology.
The news regarding the Interstellar IMAX experience broke at CinemaCon, where Greg Foster- Chairman and President of IMAX Entertainment- explains Nolan will in fact shoot a significant amount of Interstellar on IMAX. I have my fingers crossed for the whole film will be shot this way but this is extremely optimistic.
On a "who gives a shit" note, he also mentions Michael Bay will shoot Transformers 4 in the same format. Awesome. Not only will the camera work be incomprehensible, it'll be right in our faces too. If you have aspirin, have them ready!
Would you be excited to watch Christopher Nolan's Interstellar IMAX experience?
Here is a full press release below: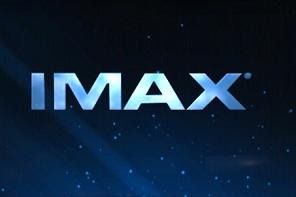 IMAX® AND PARAMOUNT PICTURES STRENGTHEN PARTNERSHIP WITH FIVE-PICTURE PACT

First Two Blockbusters Announced are Christopher Nolan's 'Interstellar' and Michael Bay's Next Installment of 'Transformers'

'Interstellar', 'Transformers 4' will Feature Select Sequences Captured with IMAX® Cameras

LAS VEGAS – April 15, 2013 – IMAX Corporation (NYSE:IMAX; TSX:IMX) and Paramount Pictures, a division of Viacom (NASDAQ: VIA and VIAB), tonight announced an agreement to release five of Paramount Pictures' upcoming films in the immersive IMAX format under an extension of the companies' long-running partnership. The arrangement features some of Paramount's most highly anticipated tentpole films, including Michael Bay's Transformers 4 (June 2014) as well as its co-production of Christopher Nolan's Interstellar (November 2014) and three titles that have yet to be announced.

Continuing the legacy begun by IMAX trailblazer Christopher Nolan and his use of the 15 perf 65mm IMAX® cameras in The Dark Knight, Nolan and Michael Bay will once again capture material and key sequences of these 2014 releases using IMAX® cameras. These specific sequences, which will expand to fill more of the screen exclusively in IMAX, will deliver unprecedented crispness and clarity and a truly immersive experience for moviegoers.

"IMAX is among the greatest ways to experience a movie," said Rob Moore, Vice Chairman of Paramount Pictures. "That fact, together with our combined successes over the years, the growth of the IMAX brand around the world, and our continued partnership with Rich, Greg and everyone at IMAX make this agreement a natural extension of an already hugely successful relationship. Working with today's top filmmakers, we look forward to bringing audiences the most exciting new movies with the very best presentation for years to come."

"We're excited to build on our longtime partnership with Paramount Pictures, which has been fantastic at incorporating IMAX differentiation and providing moviegoers with the best way to experience the biggest movies," said Richard L. Gelfond, CEO of IMAX. "This agreement furthers our strategy of anchoring our slate with blockbuster films by today's leading directors."

"IMAX continues to have a deep appreciation for the consistently innovative Paramount Pictures team as well as these incredible filmmakers, who are among the most talented directors working in the industry," said Greg Foster, Chairman and President of IMAX Entertainment. "We're thrilled and honored to once again team up with our longtime partners Christopher Nolan and Michael Bay. We can't wait to showcase their vision to IMAX fans around the world."
Source: Collider