It is no secret that YA novels-turned-film have been sweeping the box offices, and now we have another project to add to the list. A Divergent movie is coming to the big screen in 2014.
Divergent is the first book of a trilogy written by author Veronica Roth. The series (Divergent, Insurgent, and a currently untitled third book) is not near as well known as The Twilight Saga or The Hunger Games, but the following it does have is very loyal. I am a member of this fandom myself. The story is compelling, the characters relatable, and the novels well written. It is books like this that I wish would become the most popular in the YA genre, rather than Twilight. (Though I am a fan of Twilight as well, it is my guilty pleasure.) I am glad that Hollywood has seen the potential in this series, regardless of whether or not it is the current fad.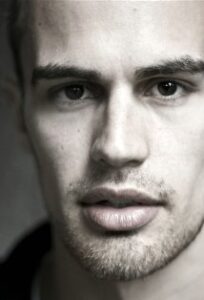 The film project is directed by Neil Burger (Limitless, The Illusionist) and written for the screen by Evan Daugherty (Snow White and the Huntsman).
Producers and directors are not the only ones who have seen the merit of the new film, as can be seen by the cast that has signed on for the project. The movie will star Shailene Woodley as Tris Prior, Theo James as Four, and none other than Kate Winslet as Jeanine Matthews. Also joining the cast are other big names such as Aaron Eckhart, Maggie Q, Zoe Kravitz, and Ashley Judd.
Although I am a big fan of the novels and in turn am excited about the film, I still have my reservations about it being made into a movie. Like most readers, I have my own vision of how it should look and I will hold the film to my high standards. My fear is that it will not live up to be everything that I hope. That being said, I am very happy with all the casting news that has been released so far. Though some may not be who I envisioned the characters as in my dream cast, I can see the actors who were chosen playing the roles very well. I still hold high hopes for the Divergent movie. Now I am just waiting to see who will play Uriah, Marlene, and Lynn.
Here is the synopsis:
Set in a futuristic dystopia where society is divided into five factions that each represent a different virtue, sixteen-year-olds have to decide if they want to stay in their faction or switch to another – for the rest of their lives. Beatrice Prior makes a choice that surprises everyone. Then Tris and her fellow faction-members have to live through a highly competitive initiation process to live out the choice they have made. They must undergo extreme physical and intense psychological tests, that transform them all. But Tris has a secret she's kept hidden, because if anyone knew, it would mean a certain death. As she discovers a growing conflict that threatens to unravel her seemingly perfect society, this secret might help her save the people she loves… or it might destroy her.
Source: Cinema Blend