A couple of days ago, it was reported that Matthew McConaughey was in discussions to star in the next Christopher Nolan film Interstellar. Well, it appears Nolan has officially acquired the leading man for the intergalactic motion picture.
Star Tribune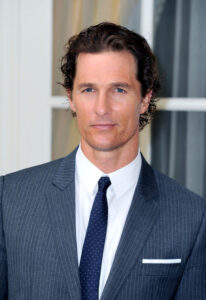 broke the story saying" McConaughey revealed no details other than to say "I'm confirming" that he had accepted the role." Which is standard practice for the build up of a Christopher Nolan film. Usually these details are surrounded with secrecy making fanboys feign for any shred of spoiler knowledge, Seriously, Chris Nolan fans are aggressive.
Ever since The Lincoln Lawyer, Matthew McConaughey has been on a roll with film choices. I mentioned in my review for Killer Joe  how that one performance changed his acting dynamic in the same manner as Christian Bale's did in American Psycho. I just want to say to Mr. McConaughey, welcome back, and stay away from rom-coms.
As reported by Deadline, "The film will depict a heroic interstellar voyage to the furthest reaches of our scientific understanding."  Interstellar is currently scheduled for November 7th, 2014!
Source: Star Tribune, Deadline