The big rumors heading into Comic-Con 2014 was that Warner Bros. had no intentions of releasing any new Batman V Superman: Dawn of Justice info in their panels. However, things heated up on opening night when they had the cape and cowl of Batman on display.
One day later and they have followed that up with a brand new image of a Ben Affleck Batman photo, or at least the profile of Affleck. This isn't the first photo of Affleck as Batman, as there was the one with the Batmobile that had fan boys crying about Affleck's weight.
This one looks great though: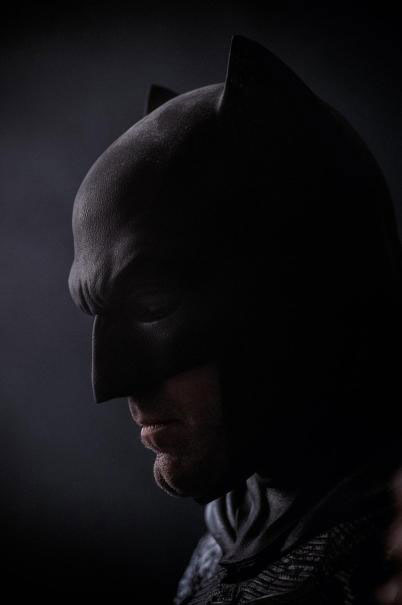 I mean, check out that chin. This tells me that Ben Affleck might indeed be the bomb in Batman V Superman: Dawn of Justice, yo. Now, with these two days of releases, I really think Warner Bros. might surprise everyone with their Comic-Con 2014 panel as far as their DC Comics franchise.
Batman V Superman: Dawn of Justice hits theaters on May 6. 2016. Tell us what you think about the Ben Affleck Batman photo in the comment section below.