Ellen Page recently took the terrifying plunge and came out as gay at a Human Rights Campaign conference in Las Vegas last week. This coupled with the announcement from Missouri star defensive end Michael Sam that he is gay makes it a big week for the LGBT community and the growing number of open supporters. The fact that there is still such hesitation for successful entertainers and athletes to disclose their natural sexualities is evidence enough that the world is still not as accepting as it should be of the LGBT community – but the fact that there are high-profile celebrities coming out at all means that we're making strides in the right direction. So thinking of Ellen Page and Michael Sam and their contribution to LGBT equality last week, here's a look at a few more influential celebrities who are out and proud.
6. Rupert Everett
Everett is known for having been an eccentric, intelligent, and capricious figure in the world of acting – a speaker of several languages, a descendant of King Charles I, and is the godfather of Madonna's son. He came to prominence very early in his career and was embraced not only for his striking good looks, but for his compelling screen presence. Everett rather recklessly put his early career at risk by announcing in 1989 that he was gay. While it's true that his career may have suffered for a time due to his decision, he managed to find new-found fame after his performance in My Best Friend's Wedding and has gone on to find success both on stage, on screen, and in print.
5. Ian McKellen
Sir Ian came out publically as a gay man in 1988 and since then has gone on to become intimately involved in LGBT rights. His announcement came at a time when it was politically important to him to support the gay community in an act of legislation, and despite worries that his career would suffer the revelation, his skill and talent as an actor has overcome any hindrances that may have been offered due to his sexuality. In fact, Sir Ian's career has only flourished since 1988 and he has used his increased celebrity to further support the LGBT community.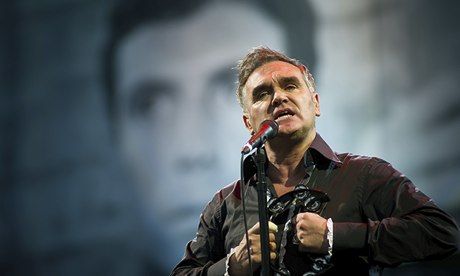 4. Morrissey
There is very little that isn't controversial or inconsistent regarding Morrissey and his several causes and platforms of opinion. One thing that has made him consistently fascinating, however, is the ever-changing speculation regarding his sexuality. Morrissey most recently declared himself to be "humasexual" – as in attracted to humans – and while he has had relationship with both men and women, there is a heavy emphasis on the asexual in his leanings. Asexuality has only recently come into the public awareness, with the asexual community finding itself perhaps the most misunderstood of sexualities, to the point where many doubt it as a legitimate orientation. While Morrissey's willful alienation of the public has become more tiresome than compelling of late, he is at least a high profile example of some underrepresented sexualities – whatever those might be.
3. Stephen Fry
It feels like Stephen Fry has always been out, and that in itself speaks to how very accomplished a renaissance man Fry truly is. His sexuality seems like just another fact among many in this man of verbosity and wit and intelligence and showmanship. He's not just a writer/actor/producer/comedian, but a personality – a cultural figure who philosophizes and entertains, educates and compels. He's a man interested in truth and the human condition, who examines both by being honest about his own struggles with drugs and mental illness. Fry is particularly relevant in this column just now after having released a two part documentary on LGBT life around the world called "Out There" back in October.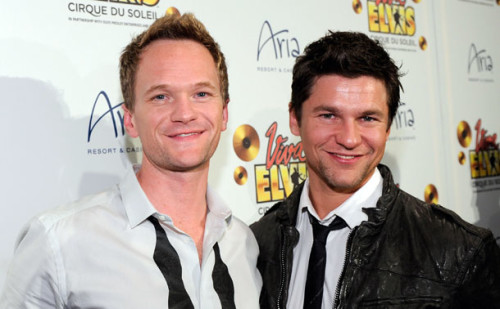 2. Neil Patrick Harris
Harris is an excellent example of someone who proudly came out and not only maintained a healthy and successful career, but perhaps increased in popularity following the announcement in 2006. Harris is a man with a complex sense of humor – a dry and ironic wit with alternating self-deprecation and faux-arrogance that works incredibly well in his favor. He often parodies and presents himself in an intensely self-aware manner that borders on the self-referential, bringing his audience in on the joke, making them feel like they're part of the "in-crowd". Harris' openness about his life with his husband and twin children also normalizes his lifestyle for those who may find homosexuality to be an unconventional sexuality, rather than just another way of expressing love and attraction.
1. Ellen DeGeneres
And then of course there's Ellen. I don't know anyone who doesn't love Ellen DeGeneres (and that includes the conservative media watchdog group One Million Moms, who probably really love Ellen but don't know how to express it), who isn't impressed with her bravery, her intelligence and wit, and her awesome dance skills. I vividly remember when she came out in 1997, in real life and on her sitcom, and I remember what a big deal it was for the media. I was 10 years old at the time, but it stuck with me as an important moment, along with the fact that I couldn't quite figure out what all the fuss was about. While the controversy stunted her career for a time, we all know that nothing can stop Ellen. She came back in a big way and is a big part of a lot of people's everyday lives – lesbian, gay, bi, trans, and straight alike. She brings us all together, a person we all can look to for inspiration and laughter, no matter who we are or who we love.