Actor Vin Diesel along with cohort Paul Walker and, presumable, the rest of the Toretto crew are knee-deep right now filming the latest in the wacky but oh-so-popular (take no offense, Renegade Reader; this reporter is a HUGE fan) car flippin', side splittin', wrasslin' grippin' Fast and Furious series. Number seven is being directed by James Wan of The Conjuring and Insidious: Chapter 2 fame. I am very curious indeed to see how his transition from low budget yet extremely effective horror to major action blockbuster goes.
Via his Facebook page, Diesel released a Fast and Furious 7 first look picture from the set, along with the ominous intonation: "The unknown road ahead…P.s. One from the set." Check it out: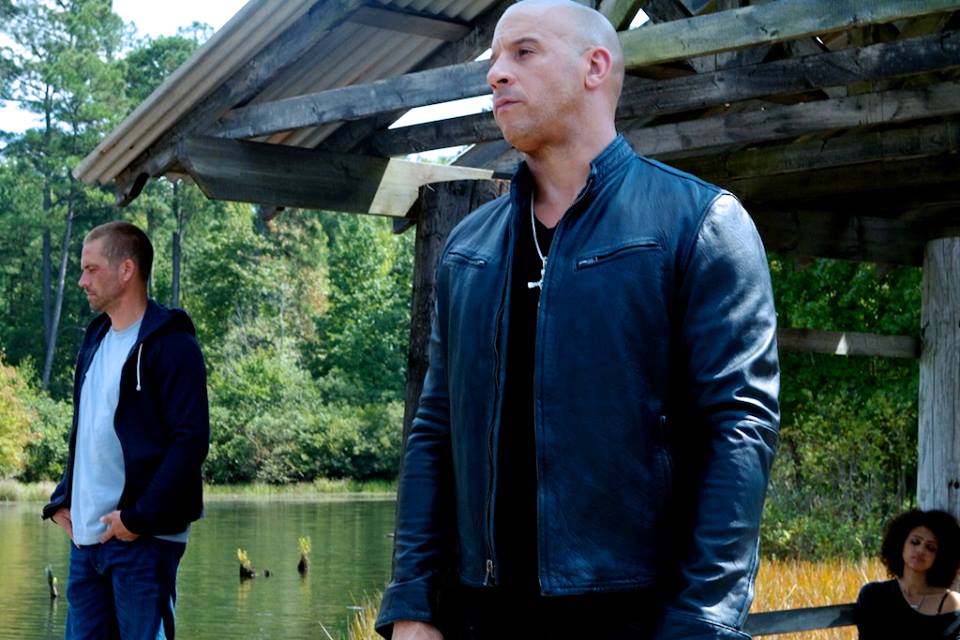 The seventh installment will be moving back to Los Angeles after the worldwide events of part six, wherein Toretto and his crew foiled the plans of bad boy Owen Shaw. Now his brother Ian is coming after the crew for some good old fashioned vengeance. I won't spoil who plays Ian just in case you haven't caught Fast 6 yet, but it's gonna be a good time.
Fast and Furious 7 is set to open July 11, 2014 and stars (besides the guys above) plus Tyrese Gibson, Tony Jaa, Kurt Russell, Nathalie Emmanuel, and Djimon Hounsou. Kurt Russell!!!!