If you've followed Metallica through their entire history, you know they're a bit of a funny band. I remember back in the day when they wouldn't even deign to shoot a music video to put on MTV. Then they finally did, the video for One hit the airwaves (I can't remember anything, can't tell if this is true or dream…) and everybody went apesh*t. It. Was. Awesome. Then after that they released some more great music, got in a fight with Napster, and became slightly irrelevant with the lackluster Reloaded album. (For the record, this Renegade Reporter didn't think it was that bad.) Of course, there's more to the band than just these snapshots, but we're not Rolling Stone here. Still, the band plays on, and many pay good money to see it. And why not? Word has it they're a great show.
Well, if you never got to see them, you'll get your chance. Sorta. Rather than try to paraphrase things, I'm just going to lift a quote from Collider and the official San Diego Comic-Con press release to describe exactly what it is audiences are in store for with the film Metallica Through the Never:
"Metallica Through the Never stars Metallica, one of the most popular, influential rock bands in history. In this music-driven, 3D motion picture event, award-winning filmmaker Nimród Antal immerses audiences in a bracing, raw and visceral cinematic experience with spectacular live performance footage of Metallica's most iconic songs — created exclusively for film — combined with a bold, narrative story featuring imagery drawn from the band's trailblazing iconography. Dane DeHaan portrays Trip, a young roadie sent on an urgent mission, during the Metallica's roaring live set in front of a sold-out arena.  The film features dazzling pyrotechnics, the most elaborate live-performance stage ever built and state-of-the-art 3-D photography, captured using up to 24 cameras simultaneously. Picturehouse will release Metallica Through the Never in North America on September 27, 2013 exclusively in over 300 IMAX® 3D Theatres, and will expand into additional theaters on October 4, 2013."
Interesting, huh? Dane DeHann, he of Chronicle fame (great flick)  is certainly becoming a rising star with roles in this and the next Amazing Spider-Man flick (he's gonna be playing some guy named Harry Osbourne). Good for him. And for the rest of us? Well, I can almost guarantee that in IMAX this thing will be spectacular if you're a Metallica fan. Sounds like one of those awesome concert-footage-meets-fantastical-story hybrid films that Kiss liked to try and pull off.
More spectacular than the upcoming release of Through the Never is the fact that the entire band will be appearing in legendary Hall H of San Diego's Comic-Con on Friday, July 19th along with the DeHann and Antal to premiere the film's trailer, preview some exclusive clips and possibly even answer some questions. And the band will also be playing an exclusive, secret concert at an undisclosed location in San Diego after the panel, which attendees will have a chance to win tickets to. Why can't everybody in Hall H just go? Oh yeah, West Coast + all those celebs in town at the Con = limited common man/woman seating. Still, it's a cool concept that's sure to make the metal head in all of us smile.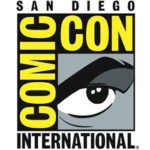 Stay tuned to Renegade Cinema for much more to come on this and other panels as they occur; the Comic-Con extravaganza begins with Preview Night next Wednesday, July 17th!
Source: Collider