At last night's Iron Man 3 premiere, Joss Whedon talks Avengers 2, giving a very telling tease about some new characters.
Here is the exact quote he gave to Yahoo News.
"When you're dealing with the story, when you've got the characters that you love, when you've got the new characters sliding in next to them – it's very exciting. Then I don't feel pressure, then I feel like I'm reading my favorite comic. I've got these two characters, two of my favorite characters from the comic book, a brother-sister act, they're in the movie. That's exciting! You lock certain things in, there's a fluidity."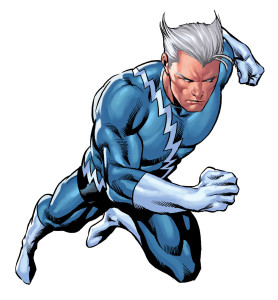 Now unless Whedon is creating a pair of completely original characters for the new movie, this seems to all but confirm that The Scarlet Witch and Quicksilver will appear in Avengers 2. As far as I'm aware, they're the only brother/sister duo that have been members of that team.
This is a somewhat surprising bit of news. Quicksilver and Scarlet Witch were thought to be still be held under the X-Men movie rights, since they are Magneto's children, and were originally members of the Brotherhood of Evil Mutants. Many thought that they, like Wolverine, wouldn't be able to make an appearance in any Marvel Studios films, but it seems to have worked out. It's a good thing that we're getting the two of them in the new film. The two of them have a long history with the team,and it would be wrong to exclude them. Besides, we can always use more members of the Avengers, especially if we may not actually have Robert Downey Jr. for too much longer.
What do you think of the idea of the Scarlet Witch and Quicksilver joining the Avengers for the sequel? Are you excited to see the two in action? Why don't you just tell us what you think in the comments below?
Source: iO9