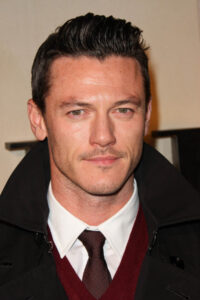 The Hollywood Reporter announced on Tuesday that Luke Evans will be starring in Universal's latest Dracula film.
This new film would originally have been called Dracula: Year Zero, but it appears that it will now be known under the more simple name of Dracula. The focus of the film, as the original title implies, would be focused on primarily on Dracula's origin story. Allegedly, the script details that he became Dracula as a way to protect his family from an evil sultan.
While Evans has appeared in several franchise films recently, including Immortals, The Three Musketeers, Clash of the Titans,  and this year's Fast and Furious 6 and both of the remaining Hobbit films, this will be his first starring role. Considering that Dracula is one of the most famous characters ever created, that's not a bad debut for a leading man.
The director of Dracula will also be a newcomer, Gary Shore. Shore has been directing commercials for some time, but this will be his first effort as a feature. Matt Sazama and Burk Sharpless have already written the script for the project, Michael De Luca is producing the project with Elisa Phillips working as the executive producer.
What do you think of the idea of a new Dracula movie? Do you think that Luke Evans is right for the role? Why don't you just tell us what you think in the comments below?
Source: The Hollywood Reporter