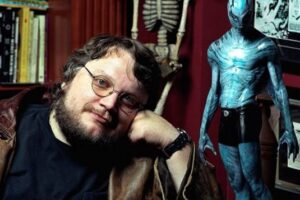 Universal is champing at the bit to bring their classic movie monsters back to the silver screen, and who better to bring Mary Shelley's iconic monster to life than Guillermo Del Toro? The film maker has become synonymous with larger than life creatures, with his work on the Hellboy franchise, bringing scary back to the world of vampires in The Strain, and of course the kaiju of Pacific Rim, so picturing a Del Toro Frankenstein's monster shouldn't be too hard to do. Universal has approached him several times to get the ball rolling on the project, with news a year ago saying that he was eyeing Benedict Cumberbatch  for the lead role in Frankenstein, but it's anyone's guess on when it may come to pass.
In an interview with Collider Del Toro stated,"I would love to. I mean, look, I would love to do Frankenstein and Bride,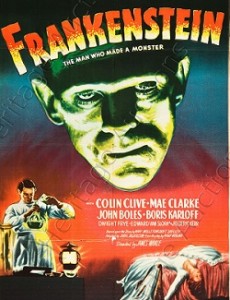 or Frankenstein for sure, but it really, Frankenstein has been—I've been really, really, afraid.  Donna [Langley] has approached me a few times to start it now and I'm always like, you know, it's like the dream project so I'm a little, I'm a chicken shit, you know? When I do it, I need to do it. Like, if I do Frankenstein, I literally would stop everything, and I'm going to a sabbatical of three years, just to write that. It's not something that's gonna just flow, like second nature. It's my favorite book in history. [Laughs]"
His plate being packed to the brim from now until 2017, with The Strain, Pacific Rim 2, Crimson Peak, Pinocchio, and several other projects, including his ongoing pursuit of his other dream project At the Mountains of Madness (word is, he's in talks with Legendary Pictures for that one), it could be a very long time until he can take 3 years to dedicate to a single picture. With I,Frankenstein out this year, Frankenstein (directed by Paul McGuigan, and starring Daniel Radcliffe) out next year, the question is, will Universal wait?
Source: Collider