Those who are familiar with the history of Zombieland remember that the 2009 film originally was setup to be a television series. Well, for whatever reason, even though the film became a smash hit, it appears that the material is heading back to its roots. The Zombieland television series has officially started production, and Screen Crush has provided the first images of the undead. The television series consist of a new replaced cast which includes Kirk Ward as Tallahassee, Maiara Walsh as Wichita, Tyler Ross as Columbus, and Izabela Vodovic as Little Rock. Check out the images below!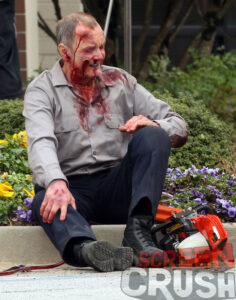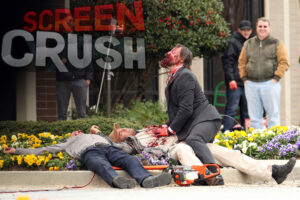 Amazon is  setup to put out the show for Instant Streaming, much like the Netflix series House of Cards. Part of me is excited to see this, but the other half is disappointed that we will not see a Zombieland 2 with the original cast members. Hopefully, this ends up being just as fun as the 2009 film.
What do you think of the first images of the Zombieland series? Tell us below!
Source: Screen Crush