Happy post Labor Day, everyone! There wasn't a ton of news to report over the holiday weekend, but one thing that had some folks salivating was the prospect of Benedict Cumberbatch Star Wars rumors indicating he was being offered a role in some capacity in Star Wars: Episode VII. With the actor's turn in Star Trek Into Darkness it wasn't hard to imagine as directors frequently reach out to those they've worked with before; therefore, it wasn't too hard to see J.J. Abrams trying to take the exceptional thespian into the Star Wars fold.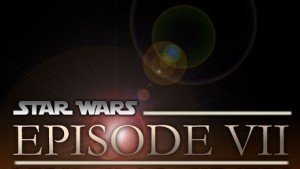 Today word came from Cumberbatch's spokespeople that anything we may have heard with regards to Benedict and a galaxy far, far away was completely untrue. And we quote, "There is no truth to the rumour Benedict has been cast in Star Wars. I [the spokesperson] think the rumours are circling because JJ and Benedict have just recently had a wonderful time working together on Star Trek." On a side note, it seems that I can be an actor spokesperson as I made the same association only 50 words or so ago.
As with everything related to a mega project, you've got to take both the rumor and the denial with multiple grains of salt. This is probably the first big opening tidbit salvo to be fired in the Episode VII news rush that's sure to be fun to discuss over the next year and a half or so by the simple virtue that it's so damned believable. Believable because it only makes sense for Benedict Cumberbatch to be in a J.J. Abrams Star Wars film due to his rising popularity and prior association with the director. Ditto believable on the Benedict Cumberbatch Star Wars denial, because it's just so juicy and fun for "official" folks to throw fans (and fanatics alike) off the scent.
Source: /Film