Sweet mercy, TWD fans rejoice! Seems like there's a lot of gory, juicy stuff heading your way our of Comic-Con this weekend.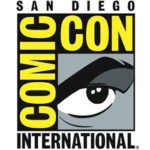 This just in: an hour long Walking Dead panel is scheduled for the afternoon of Friday, June 19th (well, almost an hour; the official time is 1:35 – 2:30 p.m.) in the infamous Hall H. This panel will be hosted by none other than Talking Dead moderator Chris Hardwick. Autograph sessions will take place earlier in the morning that Friday, and — get this — the second annual zombie obstacle course, dubbed The Walking Dead Escape, will take place at local Petco Park over the weekend as well. During this event, participants evade hordes of walkers while they slip, slide, run, jump and dash their way through a simulated Walking Dead adventure environment.
Man, this Renegade Reporter wished he could be at Comic-Con for all that zombie action.
In addition to all of this, a new Comic-Con Season 4 poster created by Alex Ross, the well-known Batman, Spider-Man and Avengers comics artist has just been revealed (click the pic to enlarge):
The Hall H panel will include Andrew Lincoln (Rick Grimes), Norman Reedus (Daryl "The Man" Dixon), Steven Yeun (Glenn Rhee), Lauren Cohan (Maggie Greene), Danai Gurira (Michonne), David Morrissey (The Governor is back for season 4, baby!), Chad Coleman (Tyrese), Scott Wilson (Herschel Greene), Executive Producer and Showrunner Scott Gimple, Executive Producer Gale Anne Hurd, Executive Producer Robert Kirkman, Executive Producer David Alpert and Executive Producer and Special Effects Make-up Supervisor Greg Nicotero.
No details other than participants are available about the Hall H panel right now, but there's sure to be some Season 4 footage shown which will work fans into a frenzy. AMC's official website also has a countdown to the season 4 trailer premiere that coincides with The Walking Dead's Hall H arrival at Comic-Con as well. Stay tuned for more Walking Dead Comic-Con coverage on all the pertinent tidbits of the Grimes Gang show, which returns to the airwaves (as is tradition) this October.
Source: AMC