It appears that sometimes rumors can have a bit of truth after all. A while back it was rumored that Zack Snyder, the director of this summer's Man of Steel, is in the running to direct a Justice League movie. Empire Magazine recently wrote an excellent piece on this summer's upcoming Superman film, Man of Steel. In the article, they address several different subjects involving Superman and how the film was actually made, but the biggest piece of news that the piece had was actually about the Justice League movie.
This is a direct quote from the article.
"Warner Bros.' long-term view has been revised to embrace this new vision, just as the Dark Knight films resisted the commodification of Marvel. Whether we get a Justice League, they say, depends on Man of Steel. If we do, they say, Zack Snyder will be asked to direct."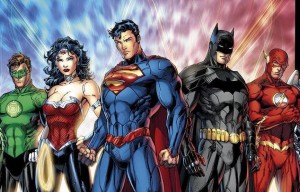 It's unknown who actually told that to Empire, but if it's true, it's certainly very important, even vital, to the future of the DC Movie Universe. It also makes perfectly logical sense. Warner Bros. likes to work with their own group of talent, and Man of Steel will be Snyder's fourth film with WB as the distributor. If the new Superman movie flies as high as everyone expects, we could very well see Snyder being offered the keys to the biggest movie ever.
What do you think of the idea of Snyder directing the Justice League? Do you think that Man of Steel will be successful enough for him to be offered the job? Do you think he'll even accept? Why don't you just tell us what you think in the comments below?
Source: Empire (via henrycavill.org)