Anne Rice recently announced on her Facebook page that Universal/Imagine Entertainment have acquired the rights to her Vampire Chronicles series in its entirety,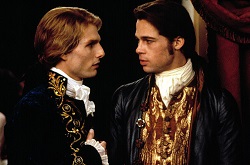 including a screenplay written by her son Christopher Rice, based on her book Tale of the Body Thief and her latest novel Prince Lestat. Producing the films are Brian Grazer, along with Alex Kurtzman and Roberto Orci, best known for writing and producing Star Trek: Into Darkness.
The Wrap broke the news that Universal's top choice for Director is Josh Boone, who directed the wildly popular The Fault in Our Stars, based on the book by John Green. This news has stirred up mixed reviews among Lestat fans, many of whom don't believe Boone is the right choice for the horror series. Though they have since updated that a spokesperson from Imagine entertainment has called their story "Completely Untrue", but they are standing behind its validity.
Snubbing concerns of hardcore fans that would make or break the success of the reboot in favor of following dollar signs, by putting in place the Director of a high grossing film of unrelated genre wouldn't be too far fetched. The 1994 release of Interview With the Vampire, starring Brad Pitt and Tom Cruz, met with great acclaim, while the follow up film Queen of the Damned fell flat, in large part due to veering too far from the novel's story line to meet fans expectations. Anne Rice's son spoke on the purchase of the material  in an interview with The Examiner, so that in the very least has been confirmed.
Anne Rice has been continuously prodded by fans to bring Lestat back to the big screen, prompting her to make this statement:
"Guys, over and over again, I receive emails and posts on this page asking me to "make" a new Lestat movie or a new TV series based on "The Witching Hour" books. Often there is gentle and enthusiastic advice on how to "make" the movie or series, whom to cast, etc. Please understand, I am not a movie maker.  Authors like me do not have the hundreds of millions of dollars to make, and distribute motion pictures or television series. We don't have the know-how. We don't have the connections. But most significantly we don't have the money. —– What happens in our world is that producers or studios or networks approach us to license the rights to our books, and we are invited to sign contracts with them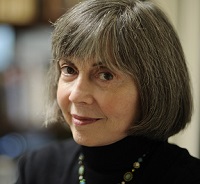 enabling them to "make" the movies. We seldom if ever had any meaningful control over the movie casting, writing, and ultimate production. I can no more make a movie than I can build and open a five star hotel on the Pacific coast or create a fleet of luxury ocean liners. It is simply utterly and completely beyond my means or wildest dreams. So though I love receiving your heartfelt emails on this, they only underscore for me a misunderstanding of how motion pictures and TV series are made. Also I find these emails heartbreaking. Please understand: I want to see ALL my books made into films or quality series. I always have. I love movies and television. My agents are ALWAYS open to offers from bankable producers and studies and other entities. That will always be the case. Thanks very much for your understanding."
Which serves as a reminder that whether the remakes hit the mark or disappoint is out of the Author's hands.
Source: The Wrap / The Examiner