The first episode of WWE Countdown on the WWE Network counted down the Top 10 catch phrases of all time. Here is a look at the WWE Countdown recap of the Top 10 Catch Phrases of all time.
Top 10 Catch Phrases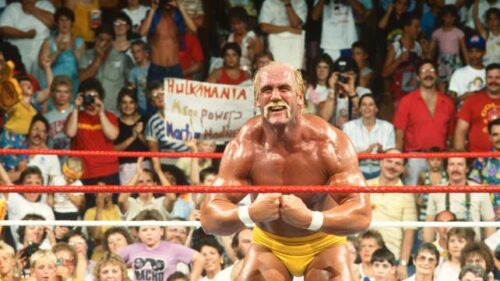 10. Whatcha Gonna Do?
This was, of course, Hulk Hogan's catch phrase. It was nice since a lot current superstars mimicked it. They also talked about how a lot of what Hulk said was nonsense, but "Whatcha Gonna Do" was what stood out at the end.
9. Can You Dig That, Sucka?
This is Booker T's long-time catch phrase. Booker T explained that the catch phrase came from one of his favorite movies from the '70s, The Warriors. The funny thing is that most the people who know him say that is really who Booker T is.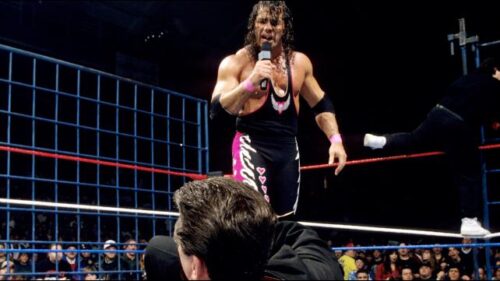 8. The best there is, the best there was and the never there ever will be
Chris Jericho said straight up that is what Bret Hart really believes and Natalya agreed with that statement. Bret said that he stole the line from the Robert Redford movie, The Natural. The first time he used it was when he was doing an interview about the Hart Foundation. CM Punk said he still believes that tag line to be true.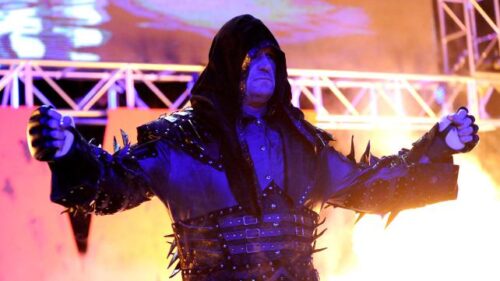 7. Rest in Peace
The Undertaker is next. Flo Rida was the first celeb to talk about the catch phrases here. Mick Foley made a funny comment where he said Undertaker scared all of his children.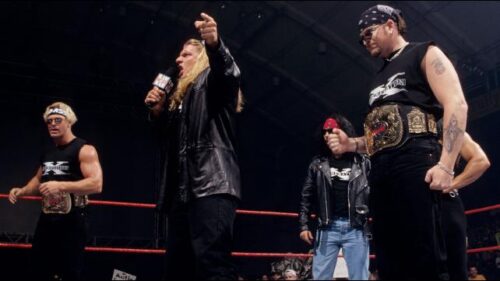 6. Suck It
Of course, the next was Degeneration X's catch phrase, Suck It. Tyson Kidd said that he thinks the first time that Shawn Michaels said it was to Sgt. Slaughter. Triple H said that it was what they were saying to each other behind the curtains anyway. They also showed the State of the Union where Shawn Michaels and Triple H read the USA Network's Standards and Practices and used a lot of foul, bleeped language. Out of all the catch phrases so far, this seems to be the one most fans said, and they even mentioned kids getting in trouble for repeating it at school.
5. If Ya Smell What the Rock is Cookin
The Rock is next and they actually ran down the endless list of catch phrases. Christian said that he could make anything a catch phrase by just saying it. Daniel Bryan made the point that it is not the words here, but how The Rock said it. Natalya also said that the current penchant for catch phrases all really started with The Rock.
4. Gimme a Hell Yeah
Stone Cold Steve Austin is next. CM Punk said that a lot of people understood Austin being unhappy with a bad boss and Brodus Clay said that when Austin said his catch phrase it gave the fans a chance to say they were with him. They also went through his other catch phrases like "That's the bottom line," "Austin 3:16" and "What?"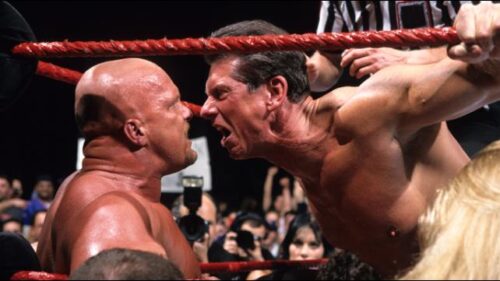 ABOVE AND BEYOND: You're Fired
Vince McMahon's catch phrase was next, although they said it was not part of the Top 10. John Cena said that Donald Trump stole the line from Vince McMahon.
3. You Can't See Me
This one is a bit strange and a little too high since he doesn't say it as much as any of the other catch phrases, although they explain here it is the hand waving that counts even without saying it. Cena said it was a joke with his brothers as kids and the 50 Cent dance move with the hand waving. They also showed The Rock making fun of it and then Daniel Bryan said it made no sense to him because with Cena's bright colored shirts he can see him even in the dark.
2. Yes
This is in place because the voting was done last month. YES is the biggest catch phrase in the entire WWE right now and has spread across the world as well, with everyone doing it including basketball teams and fans at many sporting events. He said the only reason he started saying it was because he wanted the world championship and just wanted to be obnoxious and annoying. They even showed how he tried to get them to stop chanting YES by chanting NO and it didn't work, only making them louder.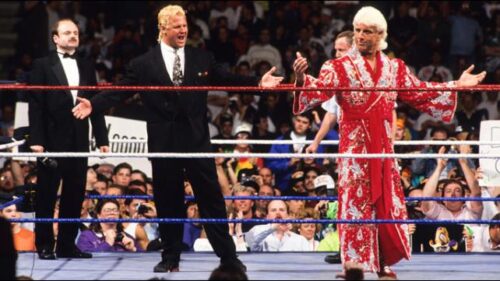 1. Wooooooo!
The closer to No. 1 we came, the clearer it was that Ric Flair was going to be No. 1. Ricky Steamboat said you could be in a sports bar and people would starting going "Wooooo" and then everyone would be doing it. They also mention that every time someone chops someone, people yell "Woooo." Dusty Rhodes hated it but everyone admitted that it was a perfect tag line.