Staff Picks: Best Oscar Winning Movies
** Note: The staff was asked to pick their FAVORITE movie to win the Oscar for Best Film, making this list subjective. If you have one that you liked better, feel free to tell us in the comment section below.
Dances with Wolves
James C:  Swept the Oscars that year! Taking home 7 of the 12 nominations and single-handedly re-introduced audiences to the Intermission. This sprawling Western Epic that still moves me today with its statements on ignorance, acceptance, loneliness, and of course love was 3 hours when it came to theatres and when audiences clamored for more Costner gave us his 4-hour Director's cut. Still, as moving today as it was 24 years ago this movie is never too far from my Home Theatre. The terribly misled Costner haters out there should pop this in and truly witness how great of a Director he is and how his performance of the quiet Tatonka is why we all love him. Beautiful cinematography, tremendous script and littered with powerful performances are why this film is my favorite all-time Oscar winner.
Schindler's list
Ruby Le Rouge: I don't give much credence to the Oscars either, the whole randomly snubbing movies because they decide they don't like something an Actor or Director did or what not bugs the crap out of me. There are a lot of movies on that list that I think is definitely worthy of an award though, so if I had to pick one I guess I would pick Schindler's list. I went to see it after work one night having to kill time before someone could pick me up (I was 15 … don't do the math). It was 11 at night and I was the only person in the entire theater. There was a moment during the movie where I had been watching so intently that when I turned to look around me, I was startled that the world was in color. No matter the subject, if a movie is that entrancing, it deserves to win.
It I think is the best of Spielberg, and he has a lot of movies to be proud of. I do love it when he does historical drama.
The Departed
Derek Johns: While admittedly not my favorite Martin Scorsese movie (that would be Goodfellas), The Departed still remains an excellent film. It's a fantastic cat and mouse game between two cops on opposite sides of the law. The harder they both work to maintain their cover the harder it becomes for them to remember what side they're on. While Leonardo DiCaprio and Matt Damon both give great performances the supporting cast is where the film really shines. As usual Jack Nicholson plays an outstanding villain, Mark Wahlberg got a well deserved Oscar nomination and Martin Sheen gives a highly underrated performance as Captain Queenan.
Tamica Phipps: I wasn't surprised when The Departed won in 2006. (I can't believe it was so long ago). I thought it was a great movie. It was the shock value that won me over, especially during the climax scenes. I always like a movie when my assumed idea of how things will play out gets proven wrong.
No Country for Old Men
Derick 'd-rock' Dotson: The year which surprised me was undoubtedly 2007 when No Country for Old Men took the prize. Maybe I should've seen it coming but the Academy also had There Will Be Blood and Atonement to consider. Not to mention, my favorite usually gets beat by another film with more awards push behind it. No Country for Old Men was my pick that year and in my opinion most deserving. So much suspense is crafted in this movie with no music score to drive it, which is hugely impressive. Plus, who can ever forget the eerie performance from Javier Bardem as Anton Chigurh?
Mike Luxemburg: Derick 'd-rock' Dotson is 100% on point with this. That movie put the camera to work in a way that for me should have won the award on its own, but couple flawless cinematography with an extraordinary script and performances that I feel reasonable calling unfair and it's a definite winner. No disrespect to the rest of the list but few of those movies were my favorites of the year they were released. No Country definitely was.
Gentleman's Agreement
Bethany Lewis:  Starring Gregory Peck as a journalist who poses as a Jewish man to uncover the depths of anti- Semitism in society. The film was directed by Elia Kazan and also featured performances from John Garfield (grandfather of current Spider-man Andrew Garfield) and then-child actor Dean Stockwell. It was a rare movie to so bluntly examine a prevalent prejudice, and so soon after the revelation of the Nazi death camps.
At the time, those who sympathized with Jews were considered likely communists, which caused problems for many of those involved with the movie with the House Un-American Activities Committee. Elia Kazan controversially named names to avoid the Hollywood blacklist, and John Garfield was harassed and pursued by HUAC until his untimely death by heart attack at 39 years old. The decision itself to make the film was controversial within the Hollywood Jewish community who feared that it would increase negative attention associated with their community.
Oddly enough, Gentleman's Agreement was also up against another movie examining prejudice that year, Douglas Sirk's Imitation of Life, a movie about a black woman and her light-skinned daughter who live with a white family. All things considered, Imitation of Life probably deserved the Oscar, but the Academy isn't exactly known for understanding the subtleties of melodramatic satire, so they went for the more easily comprehensible straight dramatic representation of current racial issues.
American Beauty
Jesse Blume: I'm going to go ahead and narrow the category down to the films that came out within my lifetime because there's no way I can choose between some of those earlier winners. (Lawrence of Arabia, Casablanca, Gone with the Wind, One Flew Over the Cuckoo's Nest, The Godfather I and II, etc. I refuse to put myself through the torturous idea of choosing just one.) So I'm going to choose one of my all-time favorite films American Beauty. As far as I'm concerned, this film belongs in the same elite class of art as Citizen Kane. I doubt that there's a single flaw in the whole film. The acting, direction, and screenplay are all sublime.
Slumdog Millionaire
Aidan Myles Green: I really, really, really like Slumdog Millionaire. That movie has a visceral energy and a livewire passion that I haven't seen in many other directors' work. The entire sense of triumph of the thing – it's not some stuffy arthouse schlock like The King's Speech or The English Patient, but a truly crowd-pleasing, brutal, honest, incredibly uplifting piece of cinema – it just made me so happy. Jai ho!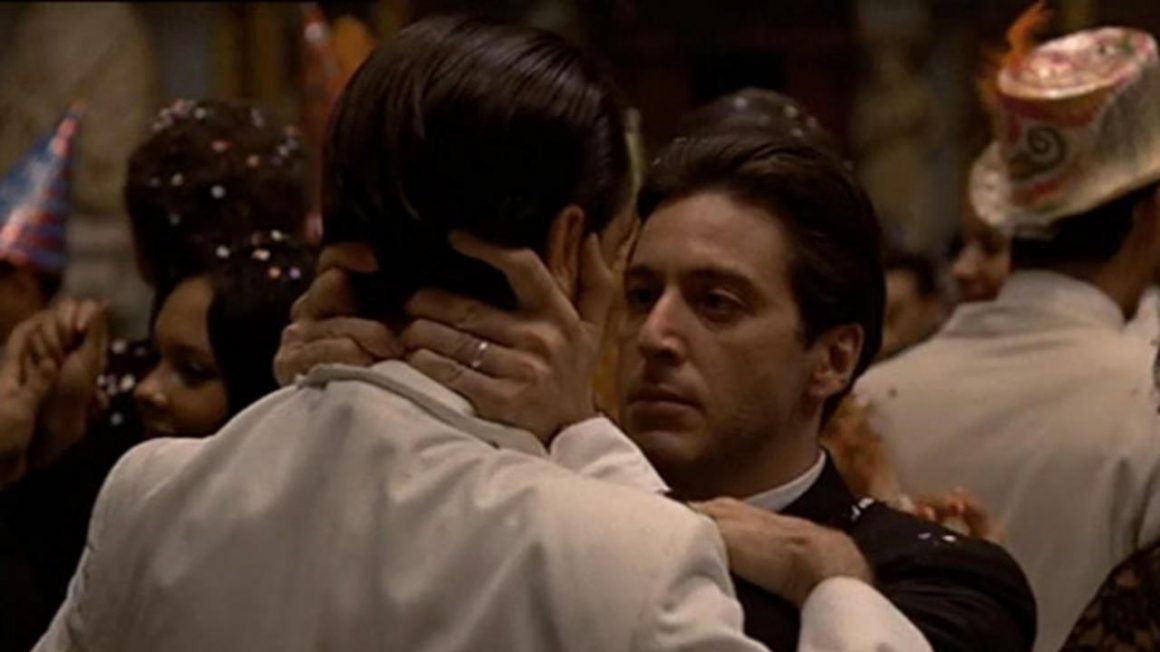 The Godfather, Part II
Shawn S. Lealos: I will be honest here. The direction and acting in the first Godfather movie was brilliant, but I felt the story was overlong and left me wanting a little. However, The Godfather, Part II was damn near perfect. Switching back and forth from Al Pacino's Michael as he was reluctantly becoming the evil figure that he fought against to the past where Robert De Niro's Vito was building the family empire was just riveting action. This movie was, is and will always be a perfect piece of cinema.