While the people behind the so-called DC Cinematic Universe continue to not know what they're doing, the people over at the CW are making some significant progress in their pilot for The Flash.  While Grant Gustin has already been set to star as the title character Barry Allen, the producers have spent the week casting some supporting characters for the highly anticipated pilot.
Jesse L. Martin (Law & Order, Rent) has been cast as Detective West, Barry's surrogate father earlier this week and Rick Cosnett (Vampire Diaries) and Danielle Panabaker (Friday the 13th remake) have also been added to the pilot's cast.  Cosnett has been cast as Detective Eddie Thawne and Panabaker will be playing Caitlin Snow, a "bio engineering expert."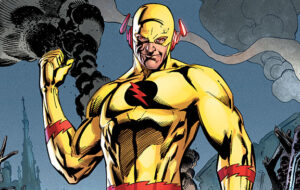 I'm not overly familiar with Panabaker's character (who apparently goes on to become DC villain Killer Frost) but I'm very interested in Cosnett's character.  For those of you not especially familiar with the story of the Flash, Thawne happens to be the last name of perhaps the greatest enemy of the Flash, Professor Zoom AKA Reverse-Flash.  He has quite the dark history with the Scarlet Speedster that I won't spoil for you and I am quite anxious to see how they interpret the villain (though I'm pretty sure he's never been a detective before).
Are you excited for The Flash to make a return to the small screen?  Do you agree with their proposed interpretation of Reverse-Flash?  Give us your thoughts in the comment section below.    
Source: Screen Rant