One of the largest concerns I had when Batman Vs. Superman was first announced was, "What does this mean for Hans Zimmer?" One can unquestionably see that Zimmer was pretty much satisfied on the work he did for the Nolan-Bat trilogy. One can also assume he may not have anything left music-wise to offer for a new version of Batman… Or does he?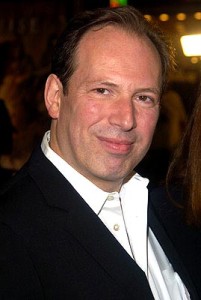 At long last, Zimmer has finally broken the silence and has shared his thoughts about composing the Batman Vs. Superman score. Here is what he says about the task:
This is really complicated for me. We all went, 'Okay, we're done with Batman' and now it's sort of getting smuggled back in. I have to have a think about that one. I might give you a new Batman if I do it.
You can tell he doesn't sound as enthused about the idea as he was when handling the Nolan trilogy. Part of me doesn't want this to happen if Zimmer no longer has a passion to handle Batman. That's what made the past compositions so amazing is how much love he put into the movie. Also, do we really want two signature Batman themes from the same composer?
He also shared his thoughts on Ben Afleck portraying the next Batman. Here is what he said:
I actually think it's a really good choice because number one, he's a great filmmaker, he's smart – he wouldn't have taken it if he [was] setting himself up for a fall. He's a bit older these days and that's what we need. And he's got a good chin.
I agree with Mr. Zimmer that Afleck wouldn't say yes unless he had a reasonable motive. What that motive is we'll find out soon enough. Until then, the decisions moving forward from DC/WB still raise many concerns from me about the future of these movies.
Hans Zimmer still hasn't confirmed if he is returning to the franchise or not. If he doesn't, let's pray that Warner Brothers has a solid replacement in mind.
To see the entire interview, check out the video below!
[youtube http://www.youtube.com/watch?v=AvgiKC7kwNg]
Source: Red Carpet News TV