The Expendables movie info blog ExBlog (gotta say I like that name; it's clever), which is one of the first and foremost sites for franchise news on the web (doesn't the Internet simply have everything these days?), is reporting that two action icons are joining the already star-studded The Expendables 3 cast.
Consider this: stars Sylvester Stallone, Dolph Lundgren, Jason Statham, Arnie and other vets are returning for the next installment. On top of that, Jackie Chan, Nicolas Cage, Wesley Snipes, and Milla Jovovich are being added to the good guys' side of the action. (Wow.) Now word from ExBlog tells us that Steven Seagal will also join the expendable forces of good, while Mel Gibson (!) is either negotiating or has already signed on as the next chapter's villain.
This Renegade Reporter has never been the hugest fan of these movies; to be honest, while I've enjoyed them, I could take 'em or leave 'em. However, it is really impressive that they keep managing to add classic, formidable action actors to the Expendables universe. Also encouraging is that Stallone seems to be rewriting the script every time a new major star is confirmed, not to give them a glorified cameo but to make sure everyone has something important to do and that each hero and villain is a fleshed-out character.
Seeing Seagal in the next sequel should be a hoot in and of itself; when the man was on, it's hard to argue that he's wasn't one of the best in the action biz. Therefore that nostalgia factor and a well written role should translate to a good turn in Expendables land.
So, time to put down the guitar and start training, Steve-O.
Adding Mel Gibson as the main baddie is an intriguing and delightful choice; he can ham it up with the proper amount of menace and actually earn some goodwill with a role like this; using film to acknowledge your faults and past wrongdoings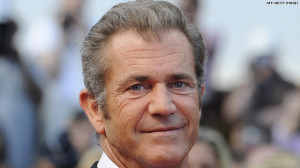 has worked for other folks in the biz as a means of apology and atonement. Poke some fun at yourself, be appropriately devilish, and treat the other actors and the audience with respect, Mel, and sooner or later Danny Glover will be calling you to discuss Lethal Weapon 5. Even if he is too old for such sh*t.
Source: ExBlog