As if anyone doubted this would ever happen. The incredibly epic first person shooter game Gears of War  has finally acquired a producer.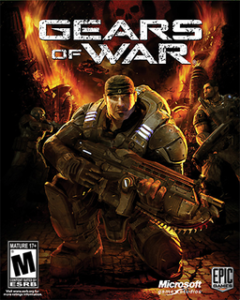 Variety reports that Scott Stuber has stepped in to produce the long-awaited video game adaptation with the help of Epic Games. This is terrific news for the fanbase considering the property has been stuck in development hell since the falling out with New Line in 2007. The report also indicates Universal is interested in handling distribution.
Stuber is a firmly established producer with credentials that include Ted and Safe House. Hopefully, this guy has better luck than the people who tried to launch the Bioshock and Halo properties.
The game which was originally released in 2007, focuses on a single part of an epic long battle on the planet Sera, between mankind and an alien race known as the Locust Horde. The alien species rise beneath the surface of the planet and have the full intention of making humanity extinct.
If Stuber can pull this off successfully this may give studios greater faith in investing in movies like Halo. I'm sure video game nuts everywhere have their fingers crossed for this one.
Are you excited that the Gears of War movie finally has a rock solid producer? Tell us below!

Source: Variety