The excitement for comic book fans about Lucifer coming to TV has died down thanks to the disappointing treatment of Constantine and the fact that the synopsis for the Lucifer pilot was basically described as a police procedural with the former ruler of Hell helping cops catch bad guys.
The Constantine complaint was basically due to the fact that the supernatural comic character, one that was actually third to only Batman and Superman in popularity at one time, was just tossed on Friday nights and left to wither away and die. Of course, that was NBC, and Lucifer is on FOX, which has a better track record with genre properties.
However, the news that the Lucifer TV show was going to have the former ruler of Hell as someone who helps the police solve crimes just ignored everything that made the comic great – unless the synopsis is not completely accurate.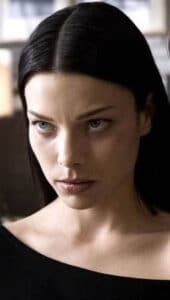 See, in the comics, Lucifer was a spin-off from the fantastic Sandman series by Neil Gaiman. He was a character who grew bored of ruling Hell and gave up his post to go to Earth. At this point, he started running a piano bar in Los Angeles called Lux and simply enjoyed messing with people. While completely devoid of any care for actual humanity, he was still held to moral principals – he never lied and always kept his debts paid. However, he is not Castle or The Mentalist, which is the fear from the sound of the synopsis. Now, if they go with a Blacklist feel, then maybe that could make it work.
Well, the show just cast its female lead and it is Lauren German (Chicago Fire), who will play an LAPD homicide detective who is "repulsed and fascinated" by Lucifer (Tom Ellis) as they work together to solve a murder.
Does this sound interesting to you? If you have read Lucifer, how does this synopsis compare to the books? Let us know your thoughts on the new Lucifer TV show in the comments below.
Source: Deadline