Staff Picks: Least Deserving Oscar Winning Movies
Shakespeare in Love
Ruby Le Rouge: Though I'm tempted to say West Side Story, because I just can't stand that movie/play, Ill have to go with Shakespeare in Love. The same year Saving private Ryan, Life is beautiful, Gods and Monsters, American history X, What dreams may come and Elizabeth were released, all were more deserving films. Shakespeare in Love was all right, its a decent movie, but its not an award winning movie.
Gigi
Tony Beaulieu: Easily the most undeserving Oscar winner of all time is Gigi (1958) crappy songs, dumb story. In the end the main character gives up her individuality to get married to her rich cousin (it's a happy ending). The opening song is an old man watching little girls play in the park and singing about how he can't wait until they grow up so he can fuck them. I'm serious. People who've seen this movie know. I don't know what the fuck people were thinking in 1958. This turd won best picture, along with 9 othet oscars. I mean, the blatant male chauvanism is obviously a product of the time, but Gigi honestly doesn't even have good music or convincing set design, or good acting. There's not even anything objectively good about it. The male lead talk sings the whole movie. It's just garbage. I should probably sit down and write a formal, organized essay on how truly terrible this film is.
Titanic
Calibertholomew Winfield: I know, it's cliche for a male to say this movie isn't very good, but that's not where I'm coming from. It's a decent little film, but better than Good Will Hunting? Better than LA Confidential? Better than As Good As It Gets? No freaking way, man! Good Will Hunting is a brilliant film with a fantastic, original story that's brought to life with a fantastic cast. It's a film you can watch over and over, and doesn't have to be an "event", like watching something such as Titanic is. James Cameron said he made Titanic because he wanted to make teenage girls cry, that's not the kind of film that should be winning an Oscar. Oh, and Goodfellas not winning in 1991 is as big a crime as Casino not even being nominated in 1995.
Forrest Gump
Mike Luxemburg: I hate Forrest Gump. If I die (I still believe it will never happen) and there is a hell (who knows) and I go there (if the first two are true this is basically assured) I will be forced to watch this movie made of garbage forever. I don't know where to start. First of all, this is not a good looking movie. I expect OSCAR WINNING FILMS to embrace the visual aspect of the medium, not just trade in loaded iconography. SPEAKING OF LOADED ICONOGRAPHY, that's all this movie is! The story is of a mentally handicapped dude who is somehow everywhere that's important at once. What makes him interesting, he's so fast he outran polio? That's insane. He's magically a god at ping-pong? that's nuts too! The sex scene with Jenny is, for me, one of the most uncomfortable moments in cinema history. FORREST DOESN'T SEEM TO KNOW WHAT SEX IS BUT HE'S FOR ALL INTENTS AND PURPOSES TAKEN ADVANTAGE OF BY THIS LADY and then the movie CELEBRATES IT! This film tries to act all ambiguous and personal about the world but it puts the series of tragedies it highlights into the context of this part handicapped part magical hero and makes it all seem ok. ALSO who talks to strangers at the bus stop about their lives? He literally starts a winding (probably false) narrative about his life and doesn't stop when people leave. He just keeps going as other people show up for the bus. The best version of this movie is the one where he's pulling a Keyser Soze and telling people things based on his observations of them, but even that is a stupid idea for a movie. Oh yeah, it's a story about a guy who goes to bus stops and lies to people, with NO EXPLANATION AS TO WHY!! I could go on about this. Just know that I hate this movie on its own merit. That's before we get into the fact that it won best picture against PULP FICTION! One is a brilliant, experimental (for its time I'd say) dive into a world of treachery and the insanity that is implicit in a violent set of subcultures. The other one isn't anything. I was three years old when this happened. 20 years have passed. I'm still furious (though I guess I didn't get mad till I was ten or eleven and saw both movies). I'd be less upset if Tokyo Drift won an Oscar, and that was the worst Fast and Furious movie.
Rebecca
James Cochrane: This was a hard choice, for me. I actually agree with all the best picture wins (including Forrest Gump over Pulp Fiction) but Alfred Hitchcock's Rebecca singularly left me with a bad taste in my mouth. The only thing that makes this film a Hitchcock film is his attempts to keep the mystery from us, and if he hadn't directed it I argue it would have died unnoticed like a homeless person in a stoop. The acting is stiff, the cinematography perfunctory, and the story nothing more than a weak paperback thriller akin to Sidney Sheldon, or V.C. Andrews. The Academy awarded this best picture over The Grapes of Wrath, and The Great Dictator, and! even more notable, felt this dull Hitchcock film was better than the other, much better Hitchcock film out that same year, The Foreign Correspondent. The Academy has always had an aversion to the Thriller so it is no surprise that Rebecca was his only best picture win as it is his most milquetoast and accessible.
The Artist
Derick 'd-rock' Dotson: Yes, I think it's a funny and smart film. Yes, I believe it makes a bold statement on our cinematic past time. Yes, I thought Uggie the dog was cute and adorable, and stuff. But guess what? HUGO did it better. Martin Scorsese's movie accomplished what THE ARTIST tried to do, which is show us why we created moving pictures in the first place. When it was over, I felt the weight of how past art is so delicate and easily forgotten. It's one of his best and pays so much respect to the origins of film. I'm not sure how THE ARTIST beat out this film, but in no way did it earn the title of champion.
Driving Miss Daisy
Derek Johns: Sadly I had a lot of options to choose from here. I was tempted to pick Shakespeare In Love and Forrest Gump but I ultimately settled on Driving Miss Daisy. When I watched it a few years ago I remember liking it but for the life of me I can't remember why. I can't recall a single thing about it and what's worse is that there were so many more worthy films to come out that year. The list includes (but is certainly not limited to) Born on the Fourth of July, Dead Poets Society, Field of Dreams, Henry V, Glory, When Harry Met Sally and Cinema Paradiso. Exactly what made the Academy think Driving Miss Daisy was better than every single one of those films, I'm not sure.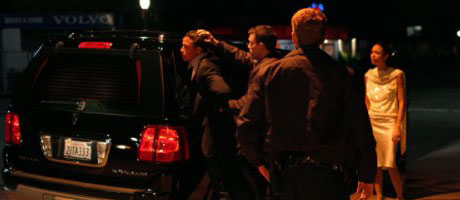 Crash (2005)
Bethany Lewis: I have a grudge against this one partly for not being David Cronenberg's Crash (1996). As one of my favorite films, the title confusion always makes it really difficult to discuss with people who only remember this disappointment of an Oscar winner. And when I think about the kind of competition it was up against that year – Brokeback Mountain, Goodnight and Good Luck, Capote, Munich, and not to mention Cronenberg's A History of Violence that wasn't even nominated – it really makes Crash's best picture win that much more baffling. Then again, trite and emotionally manipulative movies masquerade as prestige films all the time and some how fool people into believing they're profound and meaningful, so I guess I shouldn't be surprised.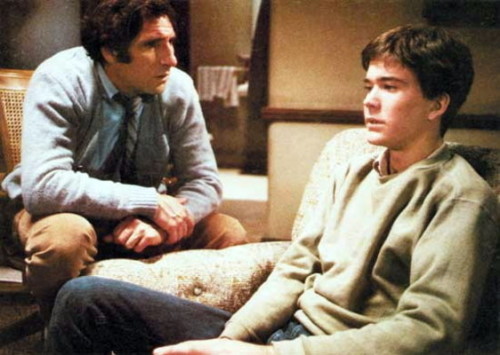 Ordinary People
Shawn S. Lealos: I was going to say Forrest Gump, but Mike did such a good job ripping it apart, I will leave it alone. I will say that Pulp Fiction didn't deserve the Oscar that year –  The Shawshank Redemption did. Instead, I will go back to March 31, 1981 when Ordinary People beat out both Raging Bull and The Elephant Man. Yes, Robert De Niro won the Oscar for Best Actor, but Raging Bull was just a masterpiece of filmmaking and it deserved to win. Even if Raging Bull didn't win, The Elephant Man was a close second. No, Ordinary People isn't a horrible movie, but it is a blip on the radar compared to the movies it was up against. Horrible, horrible choice that year.