In a remarkable and unexpected development of one of the most famous heists in American history, authorities caught a break when they arrested participants of a decades old robbery, made famous in the feature length Martin Scorsese film Goodfellas: the world famous Lufthansa Heist.
It was the quintessential crime of the 20th century: astonishing the public for its tenacity and baffling the authorities for its scope. The heist took place in the predawn hours of Dec 11, 1978 when a gang of masked and fully armed hoodlums, stole $6 million [us] from a Lufthansa cargo building at JFK Airport. It had long been believed that the case was the doing of the Lucchese Crime Family, but cooperating witnesses have provided testimony that points to the Bonanno Crime Family as the culprits.
Last week, New York Times writer Joseph Goldstein reported that five men were charged for their involvement in the robbery, marking the first solid indictment in the 40 year long investigation.  Federal authorities charged 78 year old Queens resident Vincent Asaro, his 55-year-old son Jerome Asaro, Jack Bonventre, Thomas DiFiore and John Ragano. The men, who appeared in Federal District Court in Brooklyn, made their pleas with their hands cuffed behind their backs. Asaro pleaded "not guilty". While there are more court dates for these men to see their way through, they might find peace in knowing that the only conviction the authorities ever made in the case was a cargo agent who presented the perpetrators with the details needed to pull off the caper.
This development in the Lufthansa case interests me for a number of reasons, the most important being that it's ancient history. After researching Statutes of Limitation laws and coming out a little confused as to how the authorities can get away with prosecuting a crime this old, in addition to crimes that pre-date the event, I reached out to a contact of mine, who was once employed with a law firm involved with this specific prosecution. While she wishes to remain anonymous for this article, she was kind enough to explain how the FEDS get around the Statute of Limitations with the Rico Laws: "Statutes of limitations are defined by law, and they're different for different crimes" she explained.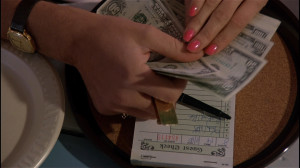 "Sometimes a particular criminal statute will specify its own limitations period, but there's usually a catchall provision specifying the statute of limitations for most crimes.  This case is in federal court, so we care about federal statutes of limitations.  For most non-capital federal crimes, the statute of limitations is five years." She went on to explain, "the prosecutors are getting around the statute of limitations by charging them of conspiracy to commit racketeering.  That means that the defendants are being charged with a long-term conspiracy to operate a criminal enterprise, and everything Mafia-related that they did between the 1960's and 2013. Every action between those years was part of that criminal enterprise and was in furtherance of the conspiracy.  By alleging criminal activities as late as 2013, they're saying that the crime–and remember, the crime is the conspiracy to be a Mafia family–didn't end until last year, so the statute of limitations hasn't run.  Ta-da!"
I explained to her my concerns of possible abuse and she was sympathetic about it, saying, "If this bothers you, you are not alone.  Anti-racketeering laws are powerful tools for prosecutors.  A lot has been written about the RICO statute and how much it tips the scales against defendants.  However, as long as it doesn't conflict with the federal Constitution, Congress is allowed to pass really punitive and unfair-seeming criminal laws (There's a civil RICO as well, which is equally problematic and also still legal). And this is not really a stretch of the law–this is almost certainly how Congress intended for prosecutors to use RICO."
F.B.I. agent in charge of the New York field office, George Venizelos, said "It may be decades later, but the F.B.I.'s determination to investigate and bring wiseguys to justice will never waver."
Resource: Indictment Against Members of the Bonanno Crime Family