It's no secret that 2015 is shaping up as the most dangerous year for cinema. Huge blockbuster titles are beginning to pick-up on casting, including Batman Vs. Superman, Terminator 5, Star Wars VII, and not to mention The Avengers: Age of Ultron. So, it should be about time we receive some casting news for Jurassic World.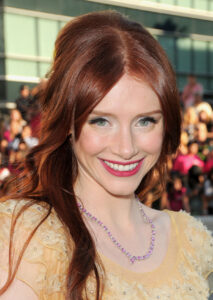 The first candidate listed for the dino-reboot is none other than Bryce Dallas Howard. Nothing is yet known about what character she is being considered for or how she fits into the film. That's also because nothing about the film is known at all, except that it will probably have dinosaurs.

What is known is the story is based on a screenplay by Rick Jaffa and Amanda Silver, which is the same duo who wrote Rise of the Planet of the Apes. If the team captures the same magic as that movie found, we're in for a major treat.
Outside of roles which designed for the audience to just hate her, such as The Help and 50/50, I've never connected to Howard as a performer. Don't get me wrong, she does a fine job, but I've never found her as a strong presence in any movie she inhabits. This may also be due to the fact she hasn't found the right part to make her shine. Hopefully, if cast in the picture, director Colin Trevorrow will tap into her full potential in the next film.
Jurassic World will release everywhere on June 12th, 2015! What do you think about Bryce Dallas Howard joining the Jurassic Park sequel?
Source: The Wrap