Ask any Game of Thrones fan, and 95% will agree: the season 2 finale, 'Blackwater,' remains the best GoT episode aired to date. And now word comes via Empire Online that 'Blackwater' director Neil Marshall (The Descent) has been asked back to direct the season 4 finale.
The season 4 finale is set to be yet another violent, bloody mishmash which takes place at "The Wall, with Mance Ryder."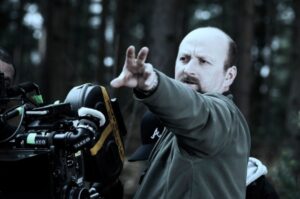 POSSIBLE SPOILERS AHEAD…IF YOU HAVEN'T READ THE BOOKS, DO NOT PROCEED!!!
LAST CHANCE…
Readers of the printed GoT series, or at least those that have gotten as far as the excellent Storm of Swords, know that the season 4 finale depicts The Battle of Castle Black, where King-Beyond-The-Wall Mance Ryder and his troops (Wildings and Giants among them)
storm into battle against the Night Watch and King Stannis Baratheon. The Battle of Castle Black lasts several days, and at the end of it all, Jon Snow becomes the leader of the Night Watch.
Should be a great finale, and another good Game of Thrones gig for Neil Marshall. And unlike the circumstances leading up to 'Blackwater,' where it is said that Sir Marshall was a last minute naming as director, left scrambling for purchase, the scenario will be much more accommodating this time around as he has already been traveling to and from locations prepping the shoot. Season 4 of Game of Thrones is set to begin on HBO sometime in March/April 2014, with shooting starting this month.
Source: Empire Online