Hi-yo Silver, a-what???
Disney's The Lone Ranger, starring Armie Hammer as the titular character and Johnny Depp as his iconic Indian sidekick Tonto, directed by Gore Verbinski (he, like Mr. Depp, of Pirates of the Caribbean fame), had a holiday opening much, much smaller than the studio hoped.
Pre-Fourth-of-July ticket sales show that Ranger only earned approximately $9.7M opening on about 3,900 screens on Wednesday night. Extrapolating that out over the holiday weekend means that Disney's latest intended blockbuster property may have issues breaking the $50M dollar plane. This is bad news for a movie that cost around $250M to make. Ticket sales reflect only domestic numbers for now, but this thing's gotta have legs both in the States and abroad to make up that kind of scratch.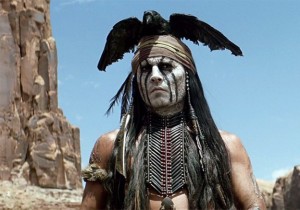 This Renegade Reporter hasn't seen it yet (and likely won't; I'm holding out for Pacific Rim next week and would rather be swimming this weekend; it's hot here in the Northeastern U.S.) but you can check out Renegade founding father Shawn Lealos' review here. It reflects a lot of the same basic criticisms that can be found all over the interwebs: too long, can't decide whether it's for kids or adults (humor: potty and action: violent), too long, Depp is too zany and channels Captain Jack Sparrow too much and too little, Armie Hammer too stiff, too long, oh and too long (like this run on sentence). Basically, The Lone Ranger is a beautifully shot, confused movie that could've benefited from a 45 minute (give or take) trimming.
Disney may be left scratching their heads this summer, wondering how they got John Cartered again. In the meantime, there are happier folks in Hollywood. Universal's Despicable Me 2 (read the Renegade review, also by Shawn, here), which includes voice work from Steve Carell and Kristen Wiig, snagged a cool $34.5M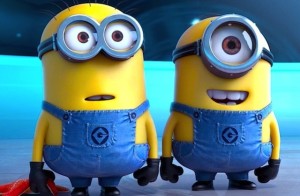 on Wednesday night, opening on roughly the same number of screens (give or take about 50). That puts the film on track to open over the five day holiday period at about $130M. Not bad for Gru and his reformed minions.
Source: The Hollywood Reporter