Less than a month away until we are graced with the first trailer for James Mangold's Japanese vision of The Wolverine. The trailer is currently expected to be attached in front of G.I. Joe: Retalliation, due out late March. However, we do not have to wait that long to catch another glimpse of what's coming our way this Summer. The image was revealed via the film's official twitter with these words attached to the post:
The past is always behind you, but the memories still remain.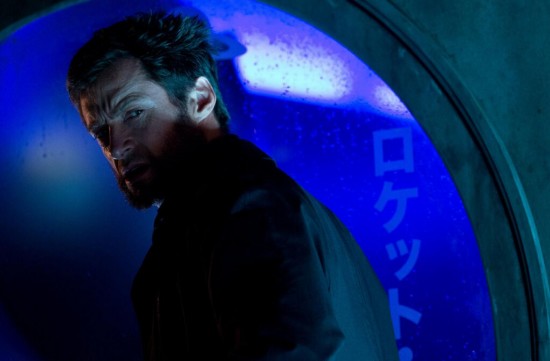 Obviously this photo doesn't say much, except that Wolverine is probably about to place foot-to-ass. Which is fine by me. I like photos that raise more questions than reveal answers anyway. James Mangold did a fantastic job handling 3:10 to Yuma and Walk the Line. I think his style will be a solid match for Logan's intensity. Christopher McQuarrie (The Usual Suspects, Jack Reacher) penned the script in which tells the Japanese saga of Logan. Here is the description of The Wolverine below:
Based on the celebrated comic book arc, this epic action-adventure takes Wolverine, the most iconic character of the X-Men universe, to modern day Japan. Out of his depth in an unknown world he faces his ultimate nemesis in a life-or-death battle that will leave him forever changed. Vulnerable for the first time and pushed to his physical and emotional limits, he confronts not only lethal samurai steel but also his inner struggle against his own immortality, emerging more powerful than we have ever seen him before.
The Wolverine is currently scheduled to hit theaters on July 26th!
Source: SlashFilm