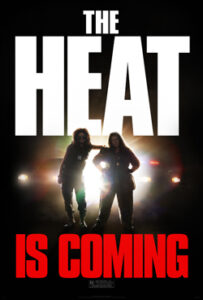 Written by: Katie Dippold
Directed by: Paul Feig
Stars: Sandra Bullock, Melissa McCarthy, Demian Bichir, Marlon Wayans, Michael Rapaport, Jane Curtain
If you liked Bridesmaids you cannot miss the new Paul Feig-helmed female-buddy comedy The Heat. Sandra Bullock and Melissa McCarthy team up as a straight-laced FBI agent Sarah Ashburn and wild-woman Boston police officer Shannon Mullins in the funniest thing you've done in a theater in a while.
Ashburn is a know-it-all agent who is scarily good at her job, finding stashed narcotics better than the drug dogs and hidden weapons like she can smell those.
She is expecting a promotion in her New York City office when she's packed off to Boston to round up a major drug dealer.
Ashburn cannot believe she has to deal with first, as mere police officer, and second, one as raunchy and mouthy as Mullins.
Mullins doesn't care. The drug dealer is responsible for her brother Jason's (Michael Rapaport) imprisonment and she wants to collar him herself, and if she has to drag along a stuffy FBI agent, she'll do it on her terms.
As they spend time together, each grudgingly sees strengths in the other and discover they do work well together.
The Heat is the female Lethal Weapons and Beverly Hills Cop tailored for two strong women and it wildly succeeds.
Watching Bullock learn to swear and watch her as she gets stinking drunk is one of the funniest set pieces in her career, and she needs to thank McCarthy for the favor.
McCarthy owns the picture. Playing a character even more outlandish than the one in Bridesmaids, she keeps her neighborhood fairly safe and her precinct living in fear of what she'll do next.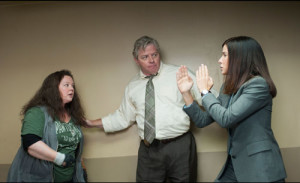 Everyone needs to thank screenwriter Katie Dippold from Parks and Recreation, for writing such as tightly-woven and ribald script.
Bullock and McCarthey's chemistry is visible and I hope this movie spawns a series for them. Two set pieces with one part of a man's anatomy in common will leave your face hurting from laughter.
Go see this movie with your best friend and be prepared to both be surprised at the great fun and total likability of the Mullins family and their newest member, Sarah Ashburn.