We told you the other day that ABC Television has picked up the Marvel spin-off television series Marvel's Agents of SHIELD.
Now, we have both a new photo from the series, the logo, and a teaser look at the first preview trailer.
The full trailer airs in its entirety tonight during the season finale of Once Upon a Time.
First of all: The SHIELD Logo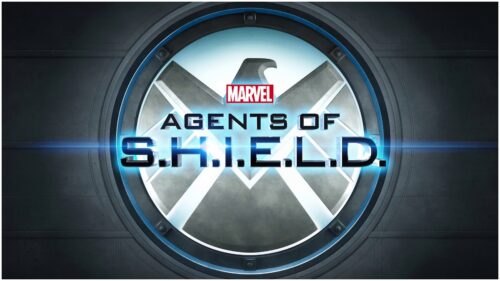 Of course, we knew that the show wouldn't just be called SHIELD (thanks in no part to that already being the name of a very fantastic cop show from a few years back). So, here we get the full name on the logo, and I think it is smart to keep Marvel's name in the title for promotional purposes.
Next, we get the first SHIELD photo of the cast.
I like this too, because Agent Coulson (Clark Gregg) is front and center. Also in the photo are Ming-Na Wen as Agent Melinda May, Elizabeth Henstridge as Agent Jemma Simmons, Iain De Caestecker as Agent Leo Fitz, Brett Dalton as Agent Grant Ward, and Chloe Bennet as Skye.
Sadly, Angel alumni J. August Richards is missing from the photo, and his role is still unknown.
Finally, we get a quick teaser look of the longer promotional feature that will play tonight during the Once Upon a Time season finale.