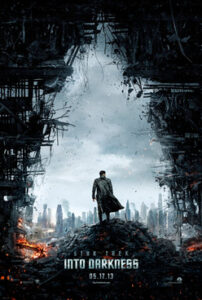 Now that Iron Man 3 is released,the world can now begin to build excitement for Star Trek Into Darkness.  To begin this glorious occasion, we bring you one of the first promos which features a behind the scenes profile of the character Scotty played by Simon Pegg. The profile sheds little information on what to expect from the film, but it's fun to see Pegg enthusiastic about returning to the humorous character.
Simon Pegg was one of my favorite additions to the first film, so it's awesome to see the small glimpse of his new shenanigans in the sequel. The guy is truly talented and needs more roles in Hollywood.
Star Trek Into Darkness will feature over 35 minutes of IMAX footage in breath-taking 3D. To get a small taste of what you're in for then check out the video below. As always, tell us what you think in the comments!
[youtube http://www.youtube.com/watch?v=wbyTZ87hjTY]
Star Trek Into Darkness flies into theaters everywhere May 17th!! What do you think of the Star Trek Scotty video?