New York-based film festival Film Crash debuts its new annual event October 19th in Mid-City, Los Angeles.
"We've programmed Film Crash for 30 years. The show sells out, we agreed to give the West Coast a taste," says Matthew Harrison, one of the founders of Film Crash. Taking advantage of the new festival portal FilmFreeway, Film Crash opened submissions in March of 2014. After a grueling search for the perfect space, the team chose MiMoDa Studio, a multi-purpose creative event space in the heart of Los Angeles. "MiMoDa is home to adventurous artists and original programming unique to LA," says Harrison, "it's a gathering point devoted to art. MiMoDa felt like the perfect home for Film Crash." Harrison says, "We started Film Crash to show more personal, filmmaker-driven films. We tend to program more D.I.Y. (Do It Yourself), non-conformist, unconventional and diverse films." The programmers select one feature and six short films, screening in one evening. Awards are presented.
Film Crash was born out of the creative tempest of Manhattan's East Village and Lower East Side in the 1980's. Known for creating a vibrant film community encouraging people and ideas to "crash" together, Film Crash multiplied and traveled the globe.
The mission of the Film Crash film festival is to build community and create a platform for filmmakers to reach an audience for their work.
When
Sunday October 19, 2014
4:00pm – Doors open
5:15pm – Feature Film Section
8:45pm – Shorts Film Program
10:00pm – After Party
Where
MiMoDa Studio
5774 W. Pico Blvd
Los Angeles, CA 90019
(Entrance thru Paper or Plastik Café)
Program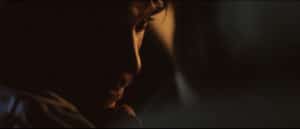 1. Feature – "Bittersweet Monday"
Web site – www.bittersweetmondaythemovie.com
2. Short Films
A.  "Niko"
B.  "Caramel Corn"
C.  "I know you"
D.  "November"
E.  "Flavor & Fuel – A Story of Modern Craftsmanship"