Even if you haven't been keeping up with the World Cup, you probably heard about Germany's crazy 7-1 win against Brazil in yesterday's semi-final game. In fact, you probably heard about it all day, because not only did Germany destroy Brazil, but it was very possibly the worst loss that Brazil has ever faced – and this is a country that takes soccer very seriously. And by seriously I mean that the state of the country rests partly with how well their team is doing – which means that there is some social unrest and possible political upheaval brewing as we speak. Suffice to say, it was a devastating loss. That being said – holy crap, Germany! The team, which hadn't been particularly spectacular in its previous games, came out of no where with a five goal barrage in the first thirty minutes of the game. Near the end, they could have scored an eighth goal, but probably decided that Brazil had suffered enough. And so, in honor of Germany's beautiful game, I present a list of amazing films by Germany filmmakers – many of which are also pretty devastating.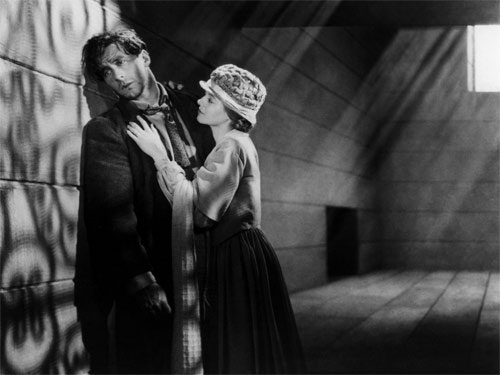 6. Sunrise (1927) – F.W. Murnau
I could have chosen any Murnau film and still have called it a masterpiece, but I choose Sunrise because every time I see it my breath is taken away by its ethereal beauty, the expressiveness of its actors, and its stunning technical innovation. The movie is the story of a small town man who is seduced by a visiting city woman. She convinces him to kill his wife and run away with her, but when it comes down to it he has a change of heart and the two spend the day reconnecting during a day on the town. This is a silent movie, of course, but Murnau more or less lets the camera do the talking. The level of visual storytelling is deep and detailed, and rather than complicate the film with expositional titles, he allows the really important things to be conveyed through film alone. It is one of the most impressive and affecting films I've ever seen.
5. Shanghai Express (1932) – Josef von Sternberg
I originally saw this movie at the opening night premiere of the newly renovated Paramount movie palace in Boston. It had been the first movie ever screened there when they opened their doors in 1932, so they decided to begin the Paramount's second life the same way. The movie is one of many that Sternberg made with his muse, Marlene Dietrich, and helped to define the glamorous way in which classical Hollywood would portray its female stars. Many of those soft focus shots of Dietrich in the shadows, often with her face partially obscured and looking through sultry half closed lids, are the work of Sternberg. Most of his movies, like many others after them, would cast Dietrich as a mysterious sex pot who is desired by two or more rival males. Shanghai Express is about the notorious Shanghai Lil, who becomes a dangerous distraction for those on board the train, in the midst of a raging civil war.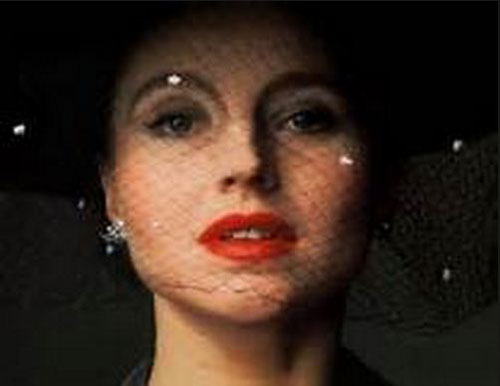 4. The Marriage of Maria Braun (1979) – Rainer Werner Fassbinder
This is a movie set during and after WWII about an independent woman doing whatever she has to in order to adjust to and survive the changing times. Maria Braun (Hanna Schygulla) is clever and coldly pragmatic, using her wits and wiles to manipulate the men around her into opening up opportunities for her. Despite her freedom and self-reliance, she is dedicated to her husband, who is first reported dead and then put in prison for the murder of Maria's lover. Maria declares that everything she does is for them, which ironically tears them apart. The entire movie is laced with a special brand of dark irony from which you can't quite escape – with the ending perhaps being the most surprising and ironic ending of all time.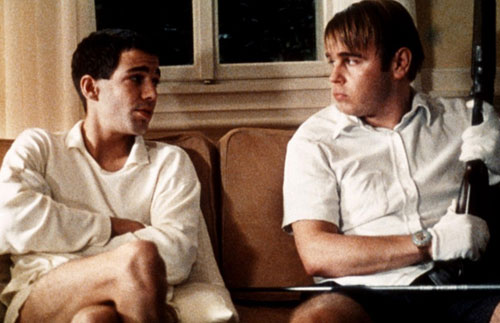 3. Funny Games (1997/2007) – Michael Haneke
If you know anything about Haneke at all, its that his movies are incredibly difficult to watch. There is something so honestly brutal and realistically, uncringingly bleak about his films that you come away from them feeling completely emotionally exhausted. I took an entire semester on Haneke once, and it was simultaneously one of the most hellish and most rewarding film classes I'd ever taken. He is one of the few directors whose work I cannot understand intuitively, whose films are both work to watch and to understand. I could have chosen any one of his films and they would all be equally as excruciating. I chose Funny Games because it is one of the most easily recognizable (after The Piano Teacher). There is both a German and an American version of this movie about a wantonly violent home invasion. I must say that there's something less effective about the American version, even though its basically a shot for shot remake. It is perhaps too glossy and too Hollywood to be truly disturbing, too polished to be as honest and gritty as it needs to be.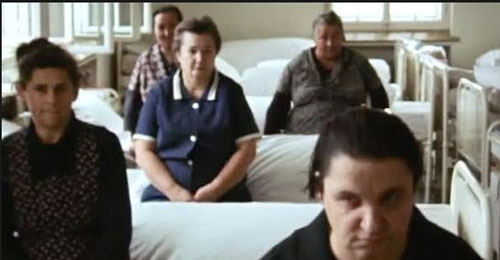 2. Land of Silence and Darkness  (1971) – Werner Herzog
Werner Herzog is one of the most amazing and ridiculous figures in the filmmaking world, with a huge body of work that includes both fiction and documentary films, both Hollywood and German. There is one thing that links most of his work, and that's a sense of the hopeless and absurd. At the same time, these qualities also highlight the immense capacity of the human spirit for hope and perseverance, even unto madness. His documentary about the the deaf and blind community in Germany is an excellent example, particularly the scene where this group of people, who can neither hear nor see each other, come together for a meeting regardless of the impracticality of the gathering. The idea of it is absurd, and yet we can't help but marvel at their determination to communicate and come together as a community.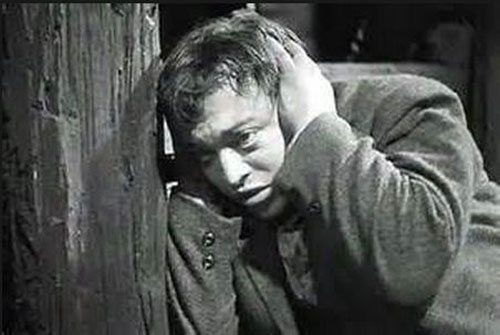 1. M (1931) – Fritz Lang
This is one of the most harrowing and intense movie experiences one can have. M is the story of a child murderer, driven to kill young girls by an irresistible compulsion, and who is hunted down and put on an underground trial by the angry local community. While the killer, played by the superb and simultaneously creepy and innocent Peter Lorre, is infinitely disturbing as he whistles the delirious "Hall of the Mountain King" while on the hunt, is also infinitely pitiable when put on trial by the angry mob. He is desperate and frightened, claiming that he is compelled and cannot remember his actions, and all the time one knows that its a hopeless argument – that an angry mob has no objectivity and can only come to one decision. In the end the movie is as frightening because of the child murderer as it is because of mindless mob justice.