Ruby LeRouge's Top 5 Movies of 2013
2013 was  such a mish-mashed year for the silver screen, world destruction being a running theme, loads of Super Heroes, and what a year for science fiction! Being a fan of the dark horse, I'm going to leave the best of the blockbusters to my Renegade compatriots and list my 5 favorite cinema sleepers.

5. Mama
From the mind of Guillermo Del Toro came this dark moody Fairy Tale of 2 sisters abandoned by tragic circumstance to be raised by a malicious maternal spirit. After being found and returned to living relatives, life gets complicated when Mama doesn't want to let her little adopted wildlings go. Del Toro's signature eye for creating magical ambiance, and pulling no punches when it comes to his characters, even children, makes his movies stand in a class of their own. Though no Pan's Labyrinth, Mama held true to the Director's visionary style. Beautiful and startling, Mama had to rank in my picks of the best of '13.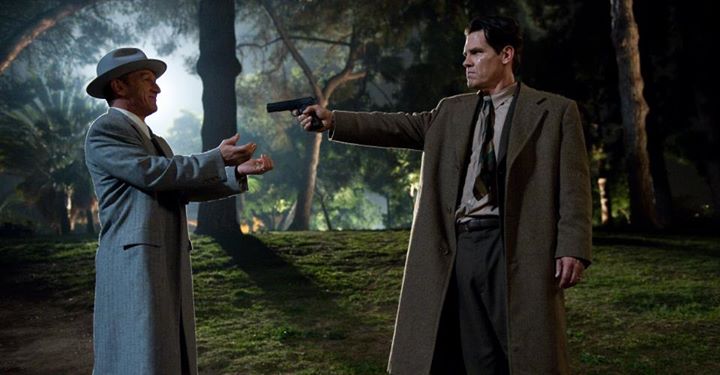 4. Gangster Squad
I'm a sucker for a well done Film Noir, and this flick, with it's hard nosed honest cops, ruthless mobsters, and damaged dames trying to make good, was a shining homage to the Film Noir genre. Sean Penn was perfectly cast as crime boss Mickey Cohen, pitted against stern and honest Detective Sergeant John O'Mara, played by Josh Brolin. Ryan Gosling, Nick Nolte, Emma Stone, and Giovanni Ribisi rounded out the colorful characters, amidst the backdrop of 1949 crime ridden Los Angeles. A lot of reviewers gave Gangster Squad low marks, some citing lack luster writing. Those writers lack understanding and appreciation for the Film Noir genre, and the set style that this 'based on true events' movie had roots in. Holding strong beside films like the 1974 crime drama Chinatown, starring Faye Dunaway and Jack Nicholson, this Neo-Noir comes in at 4 in my top 5 faves.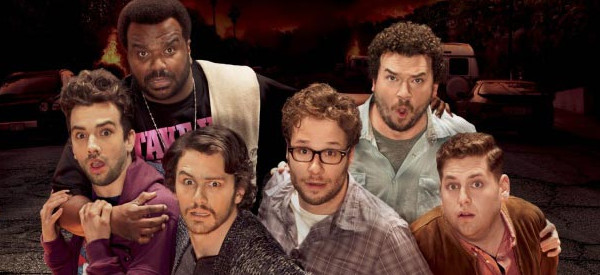 3. This is The End
Okay, I admit this qualifies as one of the bigger than life releases of last year, but I had to drop it in my favorites. When I first heard the premise for This is the End, I couldn't imagine how Seth Rogan and Evan Goldberg were going to pull it off. I went into the theater not expecting much, but laughed so hard it hurt. When Jonah Hill is defiled by the devil ala Rosemary's Baby, I truly lost it. Cameos by funny film faves a plenty in this apocalyptic comedy, this flick will be on my rewatch list for years to come. The end of the world has never been funnier.
2. Stoker
The tag line for Stoker is fitting, Do not disturb the family, because the family is disturbed enough. There's a dark secret in the Stoker family, but secrets never stay hidden for long. Beautifully stylized and brutal, this movie follows India, played by Mia Wasikowska, coming to age after the death of her Father. When Uncle Charlie (Matthew Goode) comes to stay, this daddy's girl finds herself drawn to him, and compelled to discover the secrets that holds the key to her true nature. Nicole Kidman completes this bent family unit, as India's unstable and weak willed Mother Evelyn, trying to breach an impossible gap between Mother and Daughter. With stunning cinematography, Chan-wook Park's direction really gives Wentworth Miller's writing life. Dark and daring, Stoker was an absolute favorite.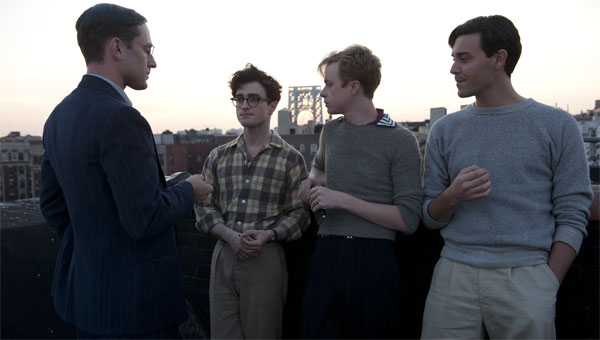 1. Kill Your Darlings
Coming in at #1 on my list of favorites is the late in the year, and extremely limited in release film Kill Your Darlings. If Daniel Radcliffe's work in The Woman in Black and A Young Doctor's Notebook didn't cast off the sterling image of the adorable child wizard Harry Potter, then his poignant portrayal of a young Allen Ginsberg surely will. Graphically depicting the events that brought together the great poets Allen Ginsberg, Jack Kerouac and William Burroughs, who were the birth of the Beat Generation, and their involvement in the death of English Teacher David Kammerer, by the hands of their literary comrade Lucien Carr. The notable cast includes Michael C. Hall as Kammerer, Jack Huston in the role of the iconic Kerouac, Ben Foster as the idiosyncratic Burroughs and Dane DeHaan as the captivatingly charismatic Lucien Carr. This film by first time Director John Krokidas is truly outstanding and Oscar worthy. If you want to retain the child like innocence of Daniel Radcliffe as 'The Boy Who Lived' you best skip this noteworthy flick, but if you want to see an outstanding film that doesn't pull any punches you have to watch this movie.
After you see the world saved six times over, sit down, watch and let me know what you thought of my top 5 favorite, off-beat flicks of 2013.