Well, 2014 is here and this will be Renegade Cinema's first full year of existence (we kicked off on March 1, 2013). With that in mind, next week the Renegade staff will list their most anticipated movie of 2014. However, ahead of that, I am going to count down my Top 10 most anticipated movies of the upcoming year. Not only that, but at the end of 2014, I will check back in and own up to my list so you can see where I was right and where I might have been very much off base.
With no further ado, let's get into my Most Anticipated Movies for 2014.
Just missing the list: Dumb and Dumber To, Jupiter: Ascending, The Lego Movie, Transcendence, Hercules: The Thracian Wars, 22 Jump Street, Dawn of the Planet of the Apes, How to Train Your Dragon 2, The Raid 2: Berandal, Sin City: A Dame to Kill For.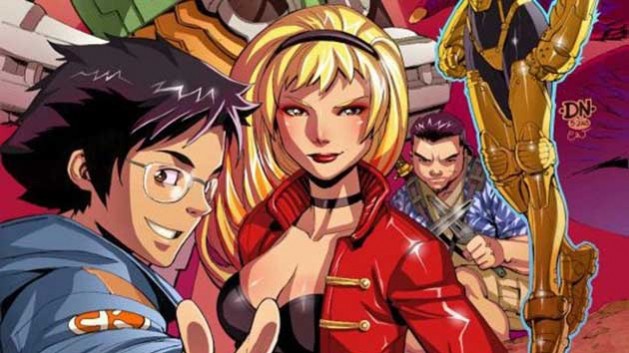 10. Big Hero 6
Marvel has a pretty spotless track record so far in their actual studio releases (which started with Iron Man). Even their weaker movies (Incredible Hulk, Iron Man 2) are pretty damn good. Now, in 2014 they release their first animated feature theatrical release with Big Hero 6. They have Disney animation talent working on the project with the directors of Winnie the Pooh and Bolt directing it. I have few doubts that this will be a very good animated movie, and if it succeeds at the box office, the sky is the limit for Marvel.
9. Tusk
I have never given up on Kevin Smith. Even the movies he made that people hated (Jersey Girl, Cop Out) were not that bad to me (although Cop Out is at the bottom of my Kevin Smith list). With that said, when Smith starts to work on a new project I get excited and in 2014 we get his quirky horror movie Tusk, which stars Justin Long as a guy forced to wear a walrus costume and act like a walrus for Michael Parks. I have to admit, I am pretty excited about this one.
8. Godzilla
Gareth Edwards made the spectacular monster movie Monsters with no budget and his personal computer. With that said, I cannot wait to see what he can do with the studio's money and the biggest monster of them all in Godzilla. Now, I know that a lot of people were disappointed with Neil Blomkamp's follow-up to District 9, and we could get the same thing with Godzilla, but I am holding out hope. I know a lot of people are already ready to crap on the movie before it hits (and will no matter how good it is), but I have a good feeling out this one.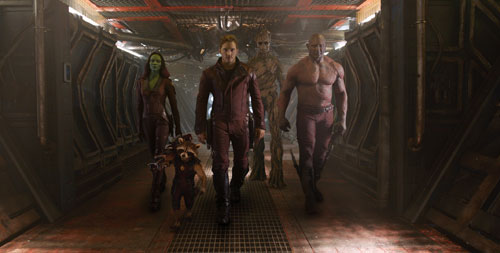 7. Guardians of the Galaxy
I was really worried about this Marvel movie, not because it won't be great, but because it might bomb at the box office because no one knows what to make of it. However, I know exactly what to expect. It is directed by James Gunn, one of my favorite directors (seriously, if you haven't seen Slither, watch it right now), and that pretty much sold me on it. Plus, it has an alien that was created to look like a raccoon that he always angry and carries big guns. How can this movie not be awesome?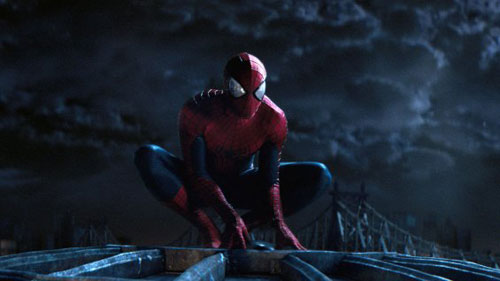 6. The Amazing Spider-Man 2
Ignore people who are claiming there are too many villains in The Amazing Spider-Man 2. Anyone who loves the comics knows that the Sinister Six is Spidey's best villains and there are – you know – six people in that group. If you think six villains are too many for a Spider-Man movie, you have never read the comics. Anyway, I am not totally sold on Jamie Foxx as Electro, but this movie is looking good and I absolutely loved the first one, so this is right up there as one that I will not miss this year.
5. Gone Girl
David Fincher. That is all that needs to be said to get me into the theater. This movie stars Ben Affleck as a man whose wife disappears on their fifth anniversary and he soon becomes the number one suspect in her disappearance. It's based on a popular novel, and since Fincher is directing it, you know there is more to it than a missing person's case. As I said, if Fincher directs a movie, I know it will be amazing and this one should be no different.
4. Interstellar
Just like Fincher, Christopher Nolan is also someone who can sell a movie to me just by directing it. While I loved the Dark Knight trilogy (even the bloated third one), I adored the movies he shot in between them (The Presitge, Inception). That makes me really excited about this movie, which I know almost nothing about except that it deals with space travel and stars Matthew McConaughey. I'll be honest with you – when it comes to Christopher Nolan, I prefer to know as little as possible heading in. If we get another Inception, I will be very, very happy.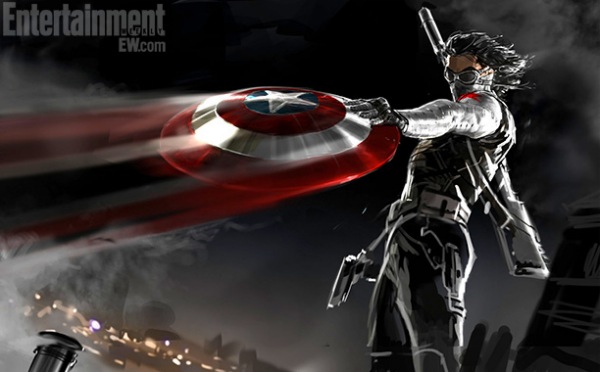 3. Captain America: The Winter Soldier
I liked the first Captain America movie, but I was not blown away by it. It was good, but there was something missing in my eyes. From the looks of the trailers for this one, I think it will take the first one and just jump by leaps and bounds. We get Falcon. We get Robert Freaking Redford as a SHIELD boss. We get espionage. We get Cap questioning his place in the world's new political landscape. This movie looks like so much more than a superhero movie, which is where Marvel succeeds best.
2. Inherent Vice
Based on the Thomas Pynchon novel, my all-time favorite director, Paul Thomas Anderson, returns with Inherent Vice. I will admit that I was not a fan of The Master, Anderson's last movie. However, Magnolia remains my favorite movie of all time, and he also has the awesome Boogie Nights, Punch Drunk Love and There Will be Blood preceding that. As for Inherent Vice, if you are a fan of Punch Drunk Love and the Coen Brothers Big Lebowski, you might be the perfect person for this movie. It is about a private eye (Joaquin Phoenix) who likes his weed and gets beat up a lot. When Anderson was trying to convince the picky Pynchon to let him direct it, he said it was a movie version of The Rockford Files TV show and Pynchon sold off on it immediately. This movie is going to rule your world.
1. X-Men: Days of Future Past
Bryan Singer is back in the X-Men universe and all is right with the world. Singer said he will fix some of the problems that occurred when the third X-Men movie went off the rails. To do that, he is using the Future Past storyline where time travel will stop a disaster from occurring and the future will change. That means that, with this movie, Singer will completely readjust the entire X-Men world for a new future and things look bright. The story it is based on is awesome and this will open up the X-Men universe for a ton of awesome projects in the future. I can't wait to see the two worlds merging and this should be the movie to put The X-Men back on the same ground as The Avengers in the movie world.