Producer Jerry Bruckheimer has announced that after parting ways with Disney earlier this year (thanks in no small part to the now infamous flopping of The Lone Ranger), that he will be returning to the studio that helped make him famous, Paramount.  The deal he's signing will officially take effect in April.  Bruckheimer has also already said that developing Beverly Hills Cop 4 and Top Gun 2 will be among his priorities.
It's really hard for me to feel excited about this news.  Frankly, I think Bruckheimer is quite possibly the most overrated movie producer in the business.  He's responsible for producing five Michael Bay movies which by itself is hard to forgive.  Even in the rare instances when he produces something of value he has to run it's credibility into the ground by giving it increasingly bad sequels (Pirates of the Caribbean ring any bells?).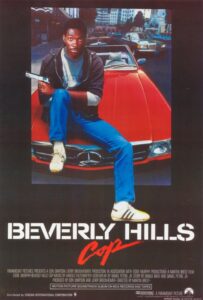 Now his first plans at a new studio are to develop sequels to movies that haven't even been relevant for over two decades?  I could count on one hand the number of times that scenario has actually worked.  While I have heard some buzz on and off for the last few years about a
Top Gun 
sequel, I can't think of anyone demanding to see another 
Beverly Hills Cop 
movie (especially with Eddie Murphy's career being the way it is).
What do you think about Bruckheimer returning to Paramount? Do you think making Top Gun and Beverly Hills Cop sequels are a good idea?  Give us your two cents in the comment section below.
Source: Slashfilm