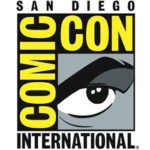 Harrison Ford has been rather humorous lately during any interviews or discussions about the next generation of Star Wars. The trend seems to be continuing with his appearance at SDCC '13.
MTV sat down with the veteran actor to ask his thoughts about the possibility of reprising his role of Han Solo. Ford sarcastically dodges the question by pretending to be completely oblivious of what Star Wars is and who the interviewer is talking to. However, when the interviewer questions him about Abrams, he opens up more willingly about the director's involvement and even praises him.
Check out the interview from Harrison Ford below:
Still no official word on whether the original cast is returning but when news hits on the subject, we'll have it here for you guys. No matter what though, Star Wars VII is heading our way in the Summer of 2015!

What do you think of Harrison Ford's comments about J.J. Abrams?
Source: MTV