Variety is reporting that Universal Studios is currently in negotiations with veteran actor and action star Kurt Russell to join the cast of Fast & Furious 7. Their sources say that Russell is up for the role that was originally offered to Denzel Washington. This indicates that the role is more than likely the leading villain of that film.
If Russell does agree to join the film, he will be joining franchise stars Vin Diesel, Paul Walker, Dwayne Johnson, and the recently hired Jason Statham, Tony Jaa, and Rhonda Rousey. The film will be directed by James Wan, who is known best for his horror films Saw, Insidious, and The Conjuring.
Though he has been in show business ever since the 1950's, Russell is best known for his roles in the western Tombstone, the firefighter film Backdraft, and his collaborations with John Carpenter: The Thing, Escape from New York, and Big Trouble in Little China. Russell has not appeared in a major film since Quentin Tarantino's Death Proof, preferring to take larger roles in smaller films like Dreamer and Touchback. He will be making his latest appearance in this year's The Art of the Steal which will premiere at the Toronto International Film Festival.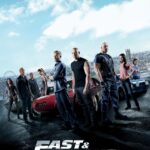 It would be a very smart business move for Russell to join this cast. After his lengthy absence from major films, taking an allegedly big role in a franchise as successful as The Fast & The Furious would be a great way to reintroduce himself to audiences. Personally, I've grown to become a great admirer of his talents, as well as his unique career. I was very disappointed to hear that he turned down a chance to appear in Django Unchained, and I've missed seeing him in film in general. That aside, how awesome would it be to see Snake Plissken face off in a movie with both Vin Diesel and The Rock?
Fast & Furious 7 will be arriving in theaters July 11, 2014.
What do you think about the idea of Kurt Russell joining the Fast & Furious crew? Are you excited to see him return to the silver screen? Why don't you just tell us what you think in the comments below?
Source: Variety